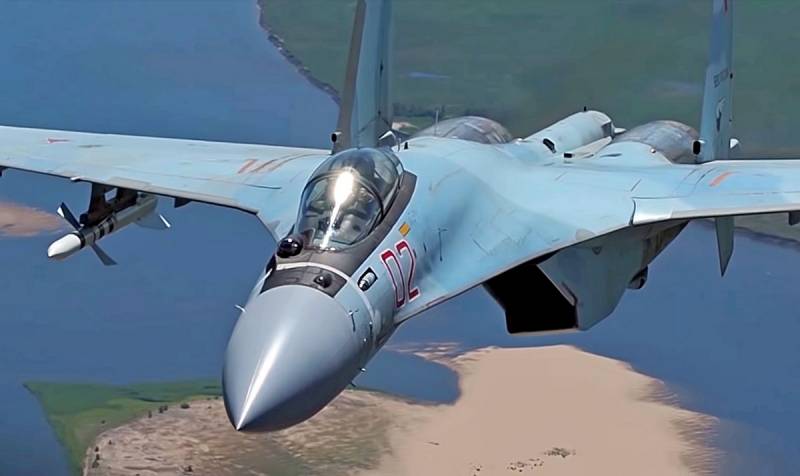 While light fighters prevail in the air forces of Western countries, the Russian aerospace forces are transplanted to "heavyweights," writes the American edition of Military Watch.
MW notes that Moscow has relied on heavy combat platforms. Reducing the total number of military vehicles due to the failure of the old
equipment
compensated by more efficient and modern aircraft.
Indeed, the basis of fighter aircraft of the Russian Aerospace Forces is the Su-30SM (empty vehicle weight is almost 19 tons), the upgraded MiG-31 (almost 22 tons) and the latest Su-35 (19 tons). At the same time, in Western countries, NATO prefer light combat vehicles.
So, the British, Germans, Italians and a number of other Europeans fly on the Eurofighter Typhoon (11 tons), the French on the Dassault Rafale (10 tons), the Swedes on the Saab JAS 39 Gripen of their own production (7 tons). In addition, many countries, including the United States, are massively switching to F-35 fighters. For many armies, this 13-ton aircraft will become the main combat aircraft in the coming years.
In Russia, for the needs of the airborne forces, only heavy fighters are purchased, almost forgetting about the light MiG-29 (11 tons) and the new MiG-35 (13 tons).
The advantages of heavy vehicles are obvious: such fighters have a significantly greater radius of action, which is very important in the conditions of Russia's vast expanses. Moreover, they are ahead of their light counterparts in payload, and sometimes in dimensions of wearable ammunition. Another plus to the piggy bank of heavy combat aircraft is their maximum speed, as well as maneuverability, which is often higher than that of light vehicles.