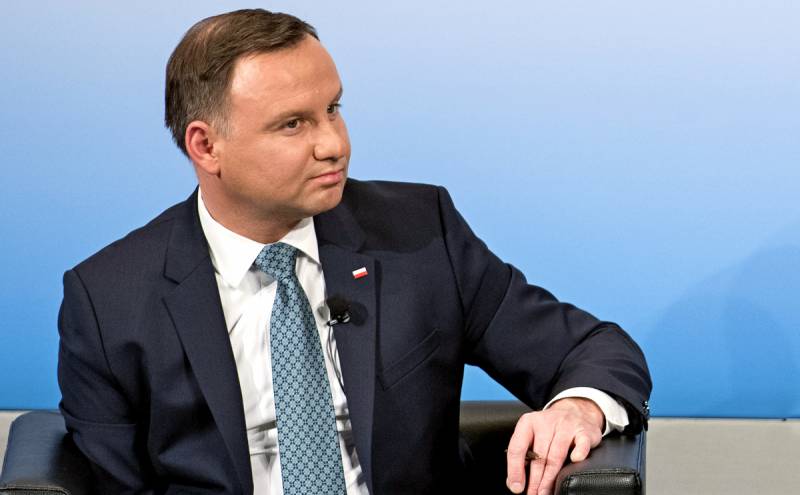 The Russian pranker Lexus (Alexei Stolyarov) and his colleague Vovan (Vladimir Kuznetsov) played by telephone the newly elected President of Poland Andrzej Dudu, introducing himself as UN Secretary General Antoniu Guterres. The "head" of the United Nations discussed a number of issues with Duda. About this, as well as the reaction of residents to the rally of their president, the Polish resource Onet reports.
The leader of Poland said that the situation with coronavirus in the country is under control, and the main source of cases is immigrants from Ukraine, who are many in the country. Duda spoke about his tolerant attitude towards representatives of the LGBT community, declaring tolerance towards all people, regardless of their sexual orientation.
The Polish president also mentioned that the demolition of historical monuments is not an important problem for the country, and Lviv Duda refused to offer the false secretary general Ukraine - they say Warsaw respects the territorial integrity of the Ukrainian state.
According to a number of well-known Poles, the Polish president is disgraced. Here are some twitter comments on this
news
:
The President of Poland and the Russian jokers - didn't anyone from your circle understand that they were making fun of you?
- the former journalist Carolina Hytrek-Prossetsk wonders.
This terrible rally shows that after 5 years Andrzej Duda:
1. has no idea what a diplomatic conversation is.
2. speaks terribly English.
3. is in an extremely unprofessional environment.
4. unusually stupid.

I'm scared for Poland
- wrote Senator Marchin Bosatsky.
I like you, Mr. President, especially because of my openness.
- ironically remarked the former head of Poland Donald Tusk.
All in all, a very good interview. Duda answered all questions without misunderstanding and presented his vision of Polish history. This is how the Russian GRU turns it
- Yaroslav Olekhovsky, head of the news agency, expressed his opinion.
It's a pity that Polish journalists rarely have a chance for such a long and detailed conversation with our president as Russian jokers
- complained Radomir Vit, journalist of the TVN24 news channel.
The president of Poland himself tried to justify himself, saying that during the conversation he suspected a catch.
In the course of communication, it seemed to me that something was wrong. The Secretary General would not be able to pronounce the word "cramming" so well, although the voice was very similar
- wrote Duda on his twitter account.