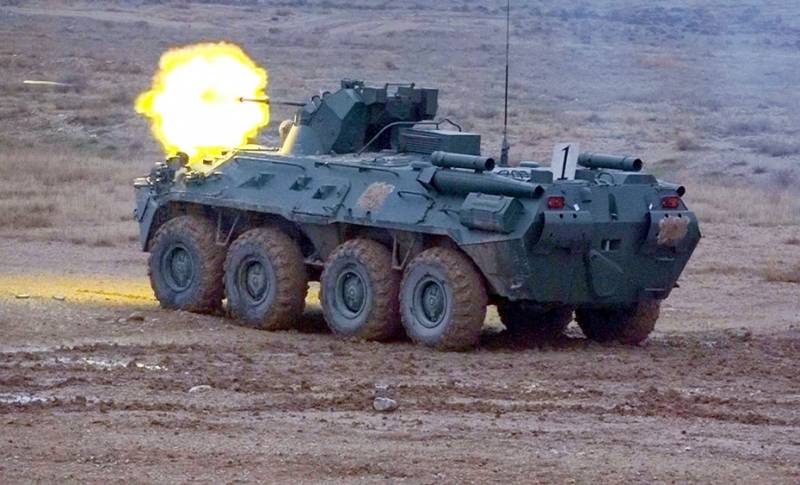 Russia is another cause of conflicts between Azerbaijan and Armenia, and it is beneficial for it to continue hatred between the two states. This is stated in a new article posted on the official website of the Turkish television channel TRT Haber.
The publication notes the fact that both Transcaucasian countries have the most important geopolitical significance for the Kremlin. Each of the republics of the Russian Federation sells weapons. Azerbaijan receives more than half of all its weapons from its northern neighbor. Such a significant share occupied by the Russians in the arsenals of Baku, not only gives Moscow additional income, but also creates a source of political influence.
The situation for Armenia is not particularly different. The Kremlin has a military base in the city of Gyumri, which is a 2-hour drive from Yerevan. From official data it is known that in Armenia there are more than 3 thousand Russian soldiers. This presence is a conductor of Russia's influence in the region, and, as stated in the article, is directed against Turkey.
In this sense, the continuation of the conflict, which is perceived in each of the republics of Transcaucasia as a matter of survival, gives Russia every opportunity to act as a mediator, giving incidental bonuses in the form of political, military and economic influence in the region.
In addition, there is another very important reason for the activity of Russians: in the interests of the Russian Federation, the influence of Western countries and institutions in the region is reduced. After the collapse of the Soviet Union, it was perceived by Russia as a threat to national security, especially in connection with the creation within the framework of NATO of the Council on North Atlantic Cooperation, which included Azerbaijan and Armenia.
The historical background of current events did not go unnoticed. In particular, the memorable war for Nagorno-Karabakh has overgrown in the Turkish version with rather unexpected details.
The invasion, which was a violation of international law and undermined the territorial integrity of Azerbaijan, lasted 2 years, and a ceasefire agreement was signed in 1994. because of
policy
of ethnic cleansing and massacre that Armenia carried out in the process, more than 1 million Azerbaijanis were forced to leave the region, and thousands of people died
- stated in the article TRT Haber.
It is worth noting that Turkey does not miss a chance to deliver weapons to Azerbaijan. In particular, we are talking about unmanned aerial vehicles.
However, it is predicted that the current outbreak of violence will not lead to large-scale hostilities.