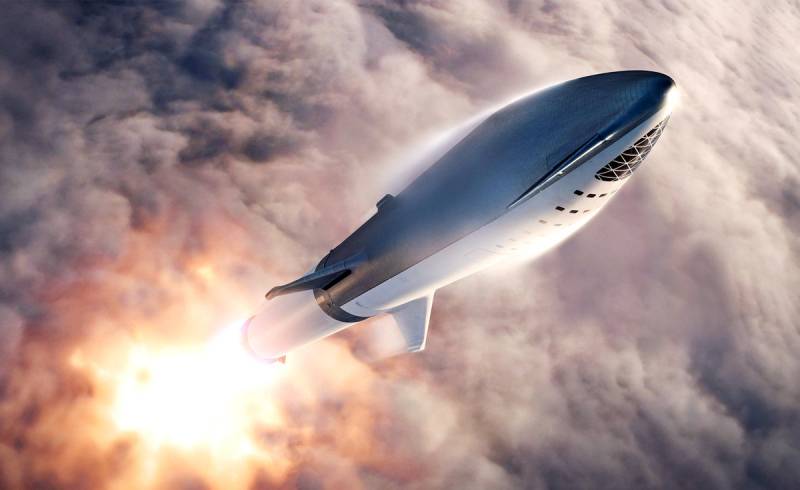 None of the five most advanced American missiles will fly this year. About this writes the publication Ars Technica.
At the same time, analysts estimated the probability of launching each of the devices in 2021. So, according to the editors, the Omega carrier from Northrop Grumman, which in the future will be able to put up to 10 tons of payload into geo-transition orbit, has medium chances. The probability of flying Vulcan LV (14,4 tons) from ULA is medium-low, while SLS (20 tons) from Boeing, New Glenn (13 tons) from Blue Origin and monsterous Super Heavy (21 tons) from SpaseX have low chances of launch next year.
In fairness, it is worth noting that the last two carriers were not planned to be launched in 2020, while Omega, Vulcan and New Glenn were supposed to make their first flight this year.
In addition, the publication notes that the first launches of the Japanese H2021 launch vehicle, capable of delivering up to 3 tons to the GPO and the European Ariane 6,5 (up to 6 tons), are scheduled for the 11,5st. The probability of both missions in Ars Technica is rated as average.
It is worth recalling that the Vulcan rocket from the United Launch Alliance should replace the Atlas 5 carrier, which uses Russian RD-180 engines. The Volcano will be equipped with BE-4 methane units manufactured by Blue Origin. It is assumed that two new single-chamber engines installed on the first stage will be able to develop greater thrust than one two-chamber RD-180, operating on kerosene.