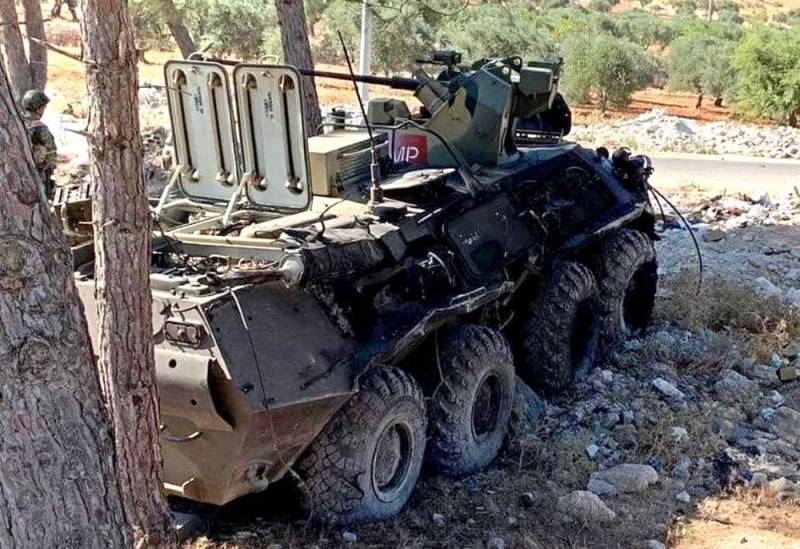 Details became known
blasting
a powerful land mine of the Russian-Turkish patrol on the M4 highway in the Idlib de-escalation zone on July 14, 2020, as a result of which Russian and Turkish military were injured and armored vehicles were damaged.
On the web there were photos of the damaged
equipment
, and also made a step-by-step demonstration of the incident. On the presented frames it is clearly visible that at the epicenter of the explosion was the Russian BTR-82A. After the explosion, he was carried to a small grove on the side of the road.
Outwardly, it looks relatively intact. In any case, the explosion was very powerful and much more serious damage could be expected. According to the Russian military, three crew members were slightly injured and were delivered by helicopter to Khmeimim.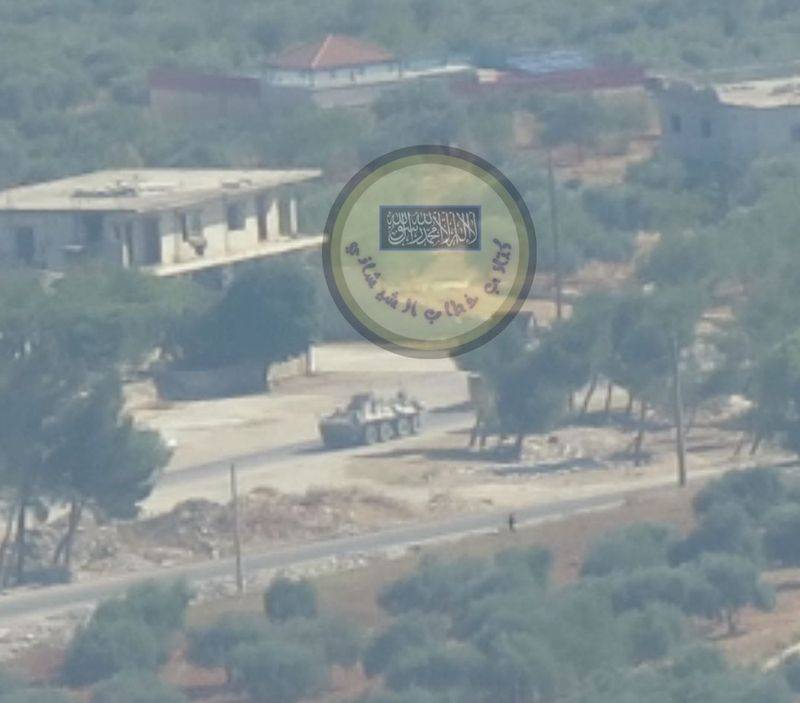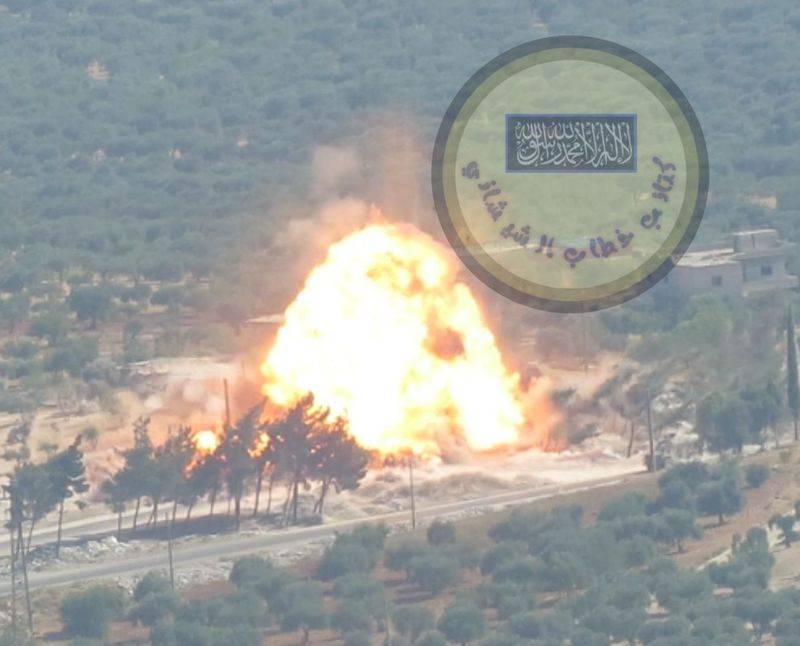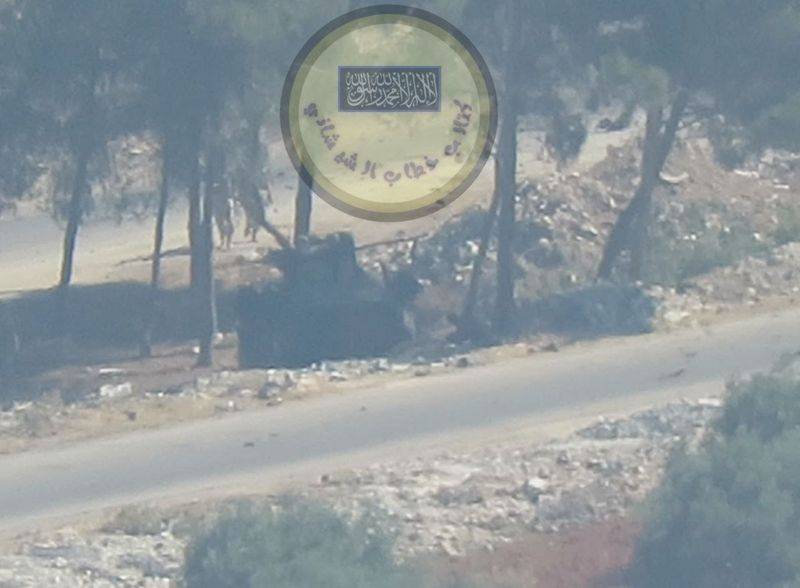 Responsibility for the attack was claimed by jihadists from the Khattab al-Shishani Brigades group ("Khattab al-Shishani Brigades"). IED was in a car and was powered by a suicide bomber.