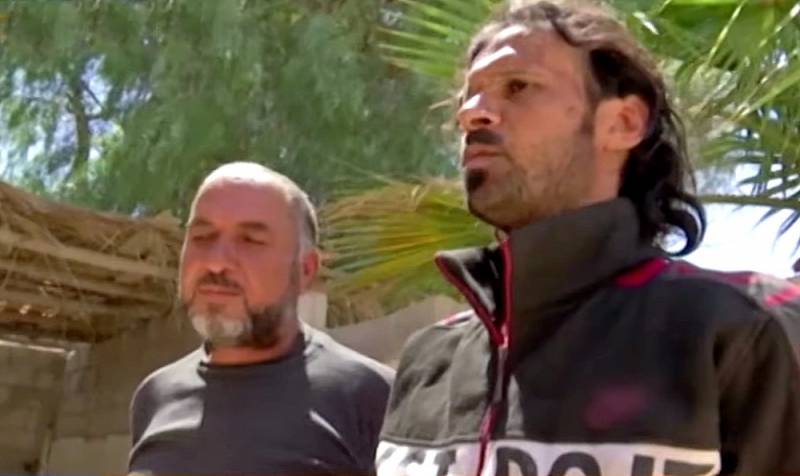 On the night of July 14, 2020, three US-trained intelligence saboteurs from the Magavir al-Saura group were captured by the SAA. Their main task was to collect military information on the territory of Syria.
The militants were taken to the city of Tadmor near Parmira. They reported that they were part of the mobile group on motorcycles in the amount of eight persons. Seven trained fighters and one guide - a smuggler, moonlighting in transportation and drug trafficking.
One of the detained militants, Jasem al-Ali, said that the group had advanced from the village of Al-Tanf, but got lost and got into a mined area. As a result, five members of the group died, having been blown up by mines, including a guide. The survivors continued their movement, trying to leave the minefield and got captured by the Syrian military.
We were sent to fulfill the task in the province of Rakka, in the city of Al Mansoura ... We had to get information about Russian, Iranian and Syrian sites
- said the gunman.
The second detained fighter Abdullah al-Mishuat said that the Americans taught them to handle any weapon and the training was difficult.
We received thousands of dollars to complete the assignment, but all the money was with the team leader Yazan. He was blown up by a mine, and we lost everything
- he added.
At the same time, the third detainee, Muhammad Taeshmellan, said that he worked in a bakery in the Er-Rukban refugee camp, but then joined the militants, as it became impossible to work.
I decided to go to the bakery "Magavir al-Saura." I worked at their bakery, the monthly salary was $ 400. Then conflicts arose and I was sent to a strong point as an ordinary
he explained.
Weapons, ammunition, money and drugs were seized from militants. Now the Syrian secret services are checking their information and trying to establish involvement in the commission of crimes.