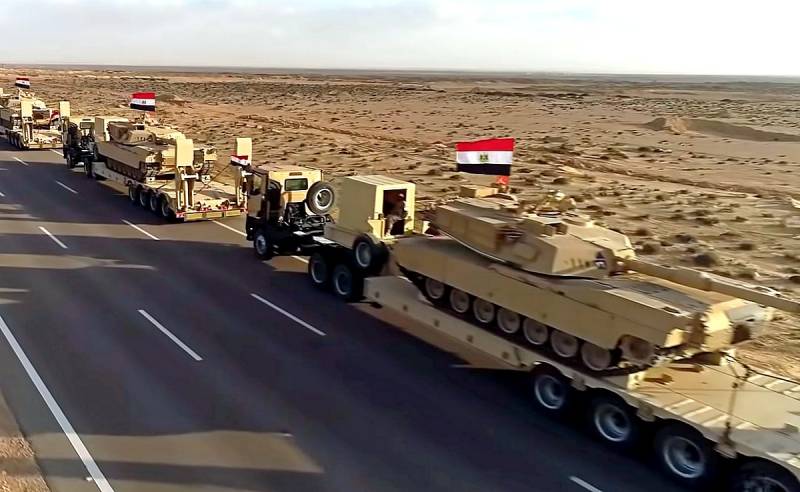 Egypt and Turkey were on the verge of a real war in Libya - the country's parliament gave Cairo a green light to intervene in the conflict, the agency Al-Masdar (AMN) writes.
The Libyan parliament sits in Tobruk in eastern Libya and opposes the Islamists from the Government of National Accord, located in Tripoli in the west of the country. Parliament is subordinated to the Libyan National Army of Field Marshal Khalifa Haftar, who now holds the front at the port city of Sirte.
We call for joint efforts two fraternal countries - Libya and Egypt - in order to defeat the occupier, to maintain common security and stability in our country and region.
- said in a statement to the Libyan parliament.
The Egyptian armed forces have the right to intervene to protect the national security of Libya and Egypt if they see an inevitable threat to the security of our two countries
- emphasized in the document.
Before that, the Egyptian Armed Forces conducted a large-scale military exercise "Hasm-2020" at the border. Since 2011, the second civil war has been going on in Libya and Cairo is extremely concerned about the possible Islamization of a neighboring country.
According to Mikhail Roshchin, researcher at the Institute of Oriental Studies of the Russian Academy of Sciences, Ankara and Cairo are not only competitors in the tourism business. Turkey in Egypt is considered as a colonizer of the times of the Ottoman Empire. Therefore, the appearance of the Turks on the Egyptian border does not cause optimism in Cairo. Egypt is not interested in the neighboring country being under Turkish occupation.
The situation in Libya is becoming increasingly tense due to the fact that the negotiation process has come to a standstill. If the Turks had not entered their contingent into Libyan territory, and the militants would not have been supplied there, Egypt would not have had to consider the option of military intervention in the Libyan conflict
- Roshchin told the newspaper
"Sight"
.