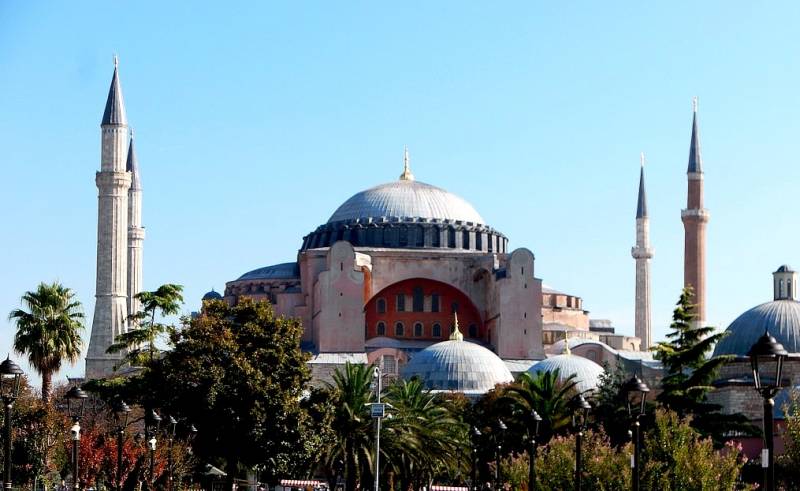 Turkish President Recep Tayyip Erdogan during a telephone conversation with his Russian counterpart made a promise to keep Christian shrines in the Hagia Sophia, and also guaranteed access for everyone to this magnificent architectural structure. This was reported by the Kremlin press service.
Vladimir Putin drew Erdogan's attention to a wide public outcry caused by reports from Turkish authorities about the conversion of Hagia Sophia in Istanbul from a museum to a mosque. The head of the Republic of Turkey, in response, assured Putin that tourists will have access to the temple, and the integrity of Christian shrines will be preserved.
On July 10, the Turkish State Council decided that Hagia Sophia from a museum would turn into a mosque. The deputy head of the international committee of the Federation Council of Russia Andrey Klimov emphasized that the decision to change the status of the cathedral belongs to the canonical territory of the Ecumenical Patriarch Bartholomew, who at one time took part in the schism of the church in Ukraine and created a number of problems for the Russian Orthodox Church. The Patriarch of Moscow and All Russia Kirill expressed deep regret at the decision of the Turkish State Council.
According to the Turkish Ministry of Tourism, about 3,7 million people visited St. Sophia Cathedral last year.