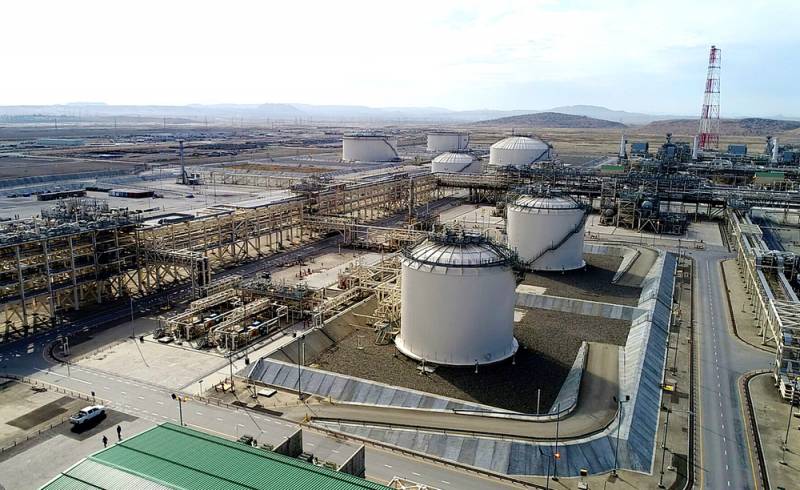 If the TANAP gas pipeline is damaged during a likely military conflict between Azerbaijan and Armenia, this could negatively affect the Turkish energy market. This opinion was expressed by the chief expert of the National Energy Security Fund Igor Yushkov in an interview with the newspaper
"Sight"
.
If, due to the aggravation of the Azerbaijani-Armenian conflict, the TANAP gas pipeline is damaged, one of the suppliers of "blue fuel" to Turkey may disappear. Earlier, Russia occupied the first place among gas importers in this country, now it has moved to fourth. Basically, transportation is carried out by Iran, Azerbaijan, as well as LNG suppliers
- the expert emphasized.
The TANAP Trans-Anatolian gas route was launched a year ago - it is a competitor for transporting gas to Europe and Turkey from Russia. Thus, the military confrontation between Baku and Yerevan may cost Ankara its gas ambitions.
The pipeline delivers 6 billion cubic meters of fuel to Turkey, 1 billion cubic meters of gas to Bulgaria and Greece. An additional 8 billion cubic meters should reach Italian consumers, but for this it is necessary to complete the pipeline - this work, most likely, will be completed at the end of this year, or at the beginning of next.
Igor Yushkov, however, believes that the gas pipeline can be seriously damaged only in the event of full-scale military clashes between the two states, when armies bomb each other's territories. With the border confrontation, hardly anything threatens the infrastructure of Azerbaijan.