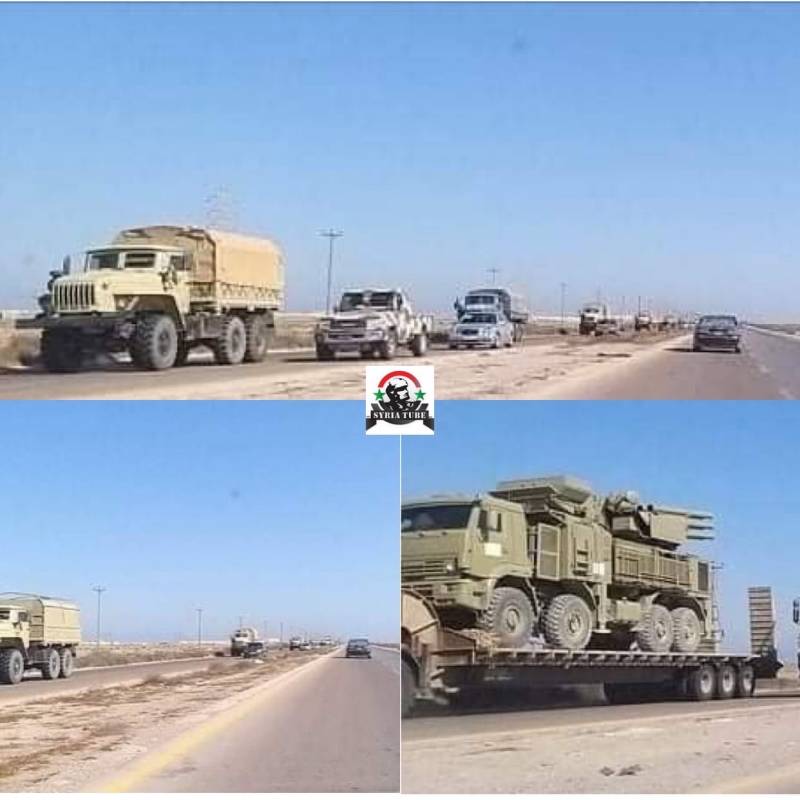 In anticipation of the battle for the important strategic city of Sirte, currently owned by the LNA forces, the Pantsir-S anti-aircraft missile systems based on KAMAZ are being transferred there. Relevant photos of moving in the direction of Sirte military
equipment
appeared on social networks. "Haftarovtsy" are determined not to give the city to the Turks.
On July 12, in an interview with the head of the Turkish Foreign Ministry, Mevlut Cavusoglu, said that one of the conditions for ending the military confrontation in Libya is the withdrawal of Libyan national army troops from militarily important regions of the country. This was reported by Anadolu.
According to Cavusoglu, during the negotiations in Istanbul, the Russian side proposed to determine the date of the ceasefire in Libya. But representatives of the PNS put forward the condition of transferring the cities of Sirte and Jufra to them. If Haftar refuses the ultimatum, the offensive actions of the Saraj army will continue.
Earlier, the Turkish Foreign Minister called Khalifa Haftar a coup piracy and refused to support the Cairo Armistice Declaration. Its text provided for the cessation of hostilities throughout the country, the adoption of a constitutional agreement, as well as equal representation of all areas of Libya in government.