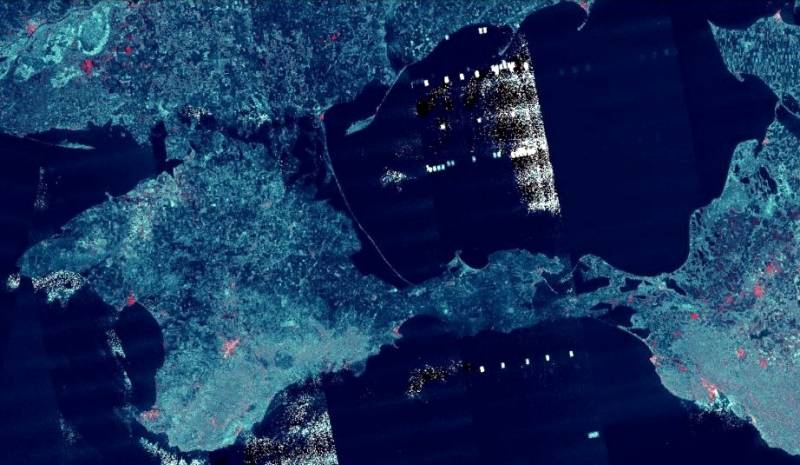 On the border between Russia and Ukraine near the Crimean peninsula, satellites recorded powerful electronic activity. The exact source is unknown, but presumably it comes from the territory of Ukraine. It is believed that the Ukrainian military is attempting to jam the Russian radars in the waters of the Kerch Strait.
As you know, the Crimean bridge, which has repeatedly become the object of warlike criticism of Kiev, is protected by a multi-level air defense system. The long-range defense radius is provided by the S-400 air defense system, the division of which is deployed near Feodosia. The nearest defense is provided by the Pantsir-C1 air defense missile defense system and the Tor-M2 air defense missile defense system.
Such activities of the Ukrainian armed forces are recorded for the first time. What kind of "jammer" was involved, has not yet been established.
Earlier, the Russian S-400 Triumph air defense missile systems on the peninsula conducted exercises to intercept the alleged enemy's cruise missiles. Maneuvers were a response to statements from Kiev about the ability of R-360 Neptune missiles to reach Sevastopol.