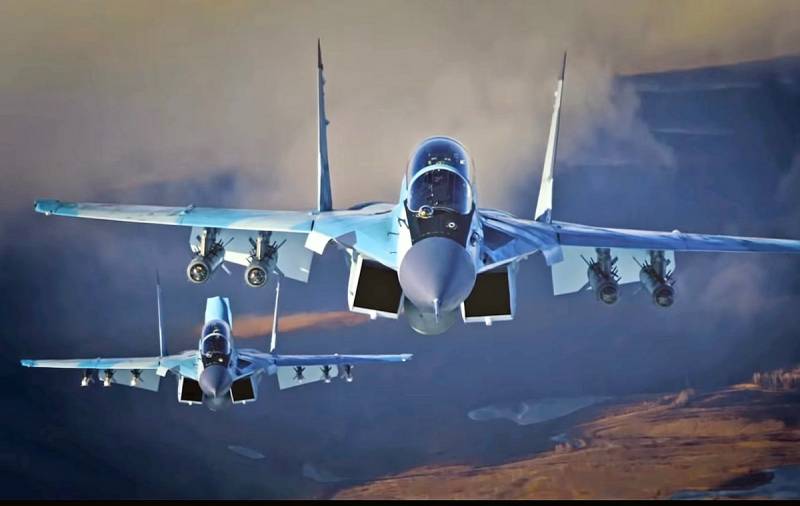 After the confrontation between the Indian and Chinese military in the Galvan valley in the Ladakh region of the Himalayas in June 2020, India needs to seriously think about buying the Russian MiG-35, writes the American edition of Military Watch.
For warfare in the highlands, light fourth-generation light multi-purpose fighters of the fourth generation MiG-29 are well suited, of which India has more than 170 pieces, 45 of them in the fleet. Because of their outstanding qualities, these machines are popular and exported since the 80s. In 2011, Russia began the modernization of the Indian Air Force fighters to the MiG-29UPG version. The aircraft received new engines, radar, navigation system, the possibility of refueling in the air and an expanded range of weapons.
Therefore, on July 2, 2020, India urgently ordered 21 upgraded MiG-29Ms from Russia for $ 1 billion from Russia. In addition, New Delhi will spend another $ 1,35 billion on the purchase of 12 Su-30MKIs from Moscow. India has over 250 of these fighters.
China has not yet deployed the latest fifth-generation J-20 combat vehicles at the Indian borders. Beijing limited itself to the transfer of J-16 fighters to the border, which are the modernization of the Su-30MKK, previously delivered by Russia. They surpass the MiG-29UPG and Su-30MKI in their performance characteristics and operational qualities, so the Indians were in a difficult position.
Now India feels an urgent need for a new generation of aircraft, and the MiG-35 is well suited for this role. MiG-35 - fighter generation 4 ++, which will remove
technological
break with China.
This is the world's foremost and only light fighter with integrated powerful electronic warfare systems, and engines with a variable thrust vector. It has low maintenance and a wide arsenal of ammunition superior to Chinese. It is ideal for basing and action in high altitude conditions.
For India, this will be a profitable investment, given the importance of the border region. Moreover, Moscow is ready to help with the organization of licensed production of the MiG-35 in Indian territory.