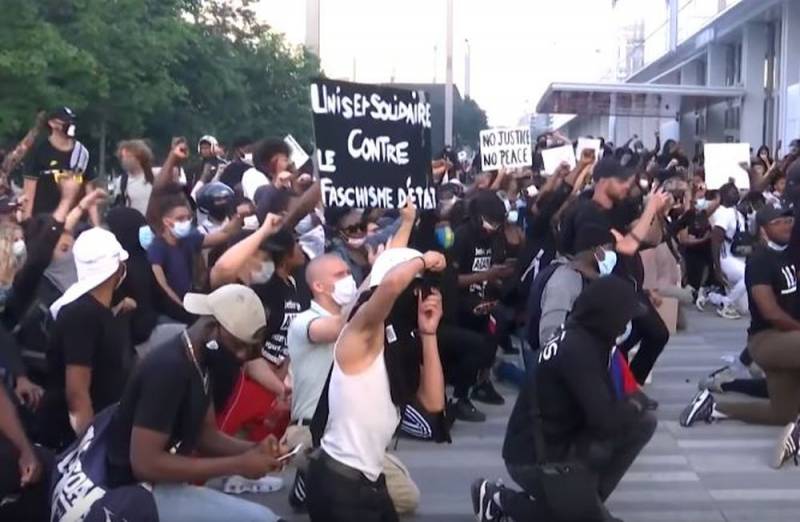 The West has embarked on a path of self-destruction, writes the Czech weekly magazine Reflex.
If in 2019 the West self-flagellated itself with climatic hysteria, then in 2020 the COVID-19 pandemic and the U.S. presidential election, which violated Euro-Atlantic unity, were added to this. Widespread fall
economics
accompanied by mass protests, during which monuments to historical figures are destroyed.
Western society was plagued, polarized and fragmented. Now it is not ready to withstand aggressive
policy
China, the waves of migrants, radical Islam, the growing stratification of the poor and rich, as well as the pressure of assertive Russia.
One gets the feeling that the West personally decided to torture himself and cease to exist. From the USA to the Czech Republic, incomprehensible behavior of elites is observed, social networks are overwhelmed with accusations of racism and colonialism, ideological and social differences prevail, and disbelief in one's own forces is clearly noticeable.
Materials appeared in the media in which riots are justified when something is burned and destroyed. Allegedly, only in this way you can get rid of "original racial sin, deeply rooted." And this applies not only to the United States, where they find out the relationship of Donald Trump and Joe Biden. This is characteristic of all Western countries.
It is still unclear whether such a small country like the Czech Republic is capable of defending its interests in the course of globalization. Will it remain competitive and independent, or will it continue to trail behind the European Union? There are no answers to these questions. Instead of articulate explanations of how Prague can confront existing challenges, politicians are limited to empty and meaningless statements, while social networks are full of commentators and "experts".
In the Czech Republic, as in other Western countries, what is shared and not even sought for common ground is increasingly being cultivated. Most likely, this is due to a lack of understanding of what is generally happening in this world.
In the West, there have long been no strong and democratic leaders. Moscow, Beijing and radical Islam just need to wait a bit while Western civilization will self-destruct, since now the West is waging a civilization war against itself.