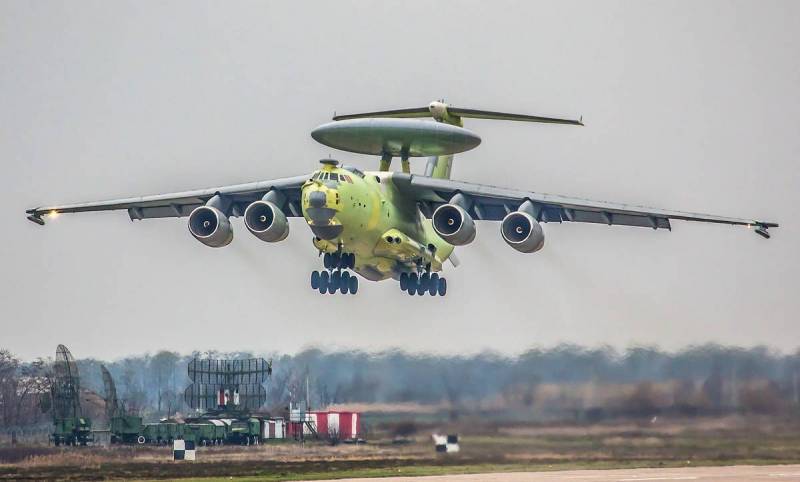 The Ministry of Defense of the Russian Federation intends in the future to adopt the second serial A-100 Premier AWACS aircraft. This was reported on the eve by the publication.
"News"
with reference to a source in the military.
According to published information, a decision has been made on the future delivery of a second long-range radar detection vehicle to the aerospace forces. However, nothing has been said about the delivery dates for the second Premier, since in this case everything will depend on the pace of production of the Il-76MD-90A, on the basis of which the A-100 is built.
Recall that at the moment in Russia there is one prototype of a unique aircraft, which is planned to be commissioned in 2024, and one flying laboratory. Production of the A-100 is carried out by the Taganrog Aviation
technical
G. M. Beriev complex. Premier completed its first test flight on November 21, 2017.
One of the main advantages of a domestic AWACS aircraft is the availability of a new dual-band phased array radar that is capable of detecting even stealth targets. In addition, the aircraft has the ability to transmit information about the target in automatic mode, to work on satellite data, to be in the air at a distance of 1 thousand km from the base for 6 hours, and also to accompany up to 300 objects.