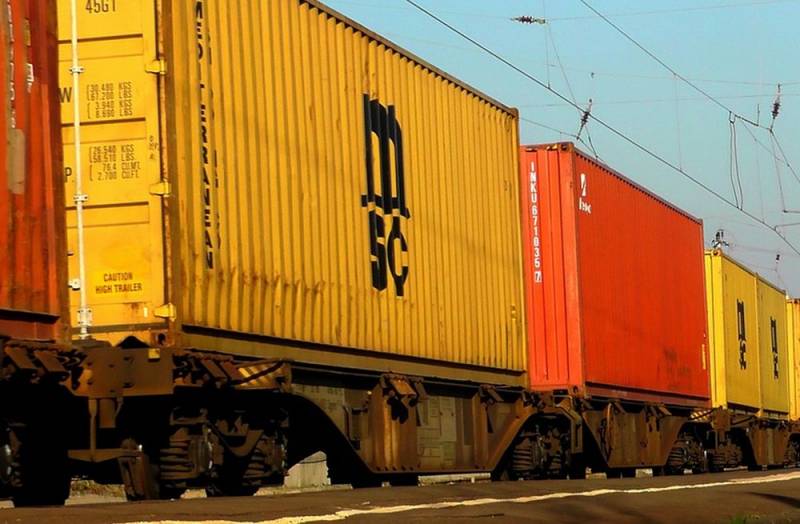 The Trans-Caspian corridor showed a speed record for delivering goods bypassing Russia, writes Azerbaijan State News Agency Azertag, the only source of official state information for local and foreign media.
The agency notes that this achievement during the COVID-19 pandemic was a counterargument for all skeptics who doubted
economic
the appropriateness of such a winding route from China to Europe. The following companies are participants in the Trans-Caspian International Transport Route (TMTM): ADY Container LLC (Azerbaijan), KTZ Express (Kazakhstan), GR Logistics (Georgia) and Pacific Eurasia Logistics (Turkey).
It is emphasized that the train Xi'an (Shaanxi Province, China) - Izmit (Turkey) crossed the route in an impressively short time. However, the agency did not mention the total time spent on the train. It only clarifies that the train passed the distance from the port of Baku (Azerbaijan) to the Boyuk-Kiasik station (Azerbaijan) in 14 hours, and not in 24 hours, as before. The next achievement was overcoming the territory of Turkey to the city of Izmit in 50 hours, and not in 70, as the previous time.
This time, the composition was 43 units of 40-foot standard containers with a variety of goods from Chinese industry. In the port of Aktau (Kazakhstan), the containers were loaded onto the feeder ship Beket-Ata, which, having crossed the Caspian Sea, delivered them to the port of Baku. After that, the containers were loaded onto railway platforms and sent along the Baku - Tbilisi (Georgia) - Kars (Turkey) highway.
We remind you that before this, on April 15, 2020, this route was
directed
composition in which there were 41 containers. He had to overcome a distance of 6,7 thousand km in 16 days.