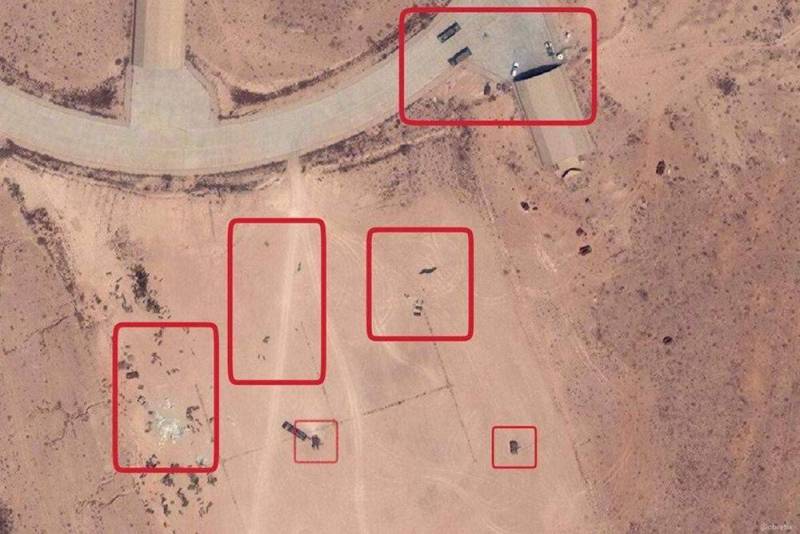 Egyptian military aviation researcher Mina Adele told RT Arabic the nuances of recent
destruction
Turkish air defense in Libya.
The Egyptian noted that at first genuine intelligence was received about the arrival of forces and means of the Turkish army at the Al-Vatiya base. Then, using the satellite, the location of the Turkish defense systems was established. Probably, reconnaissance aircraft and electronic intelligence tools (RER) were also used to refine the data.
When all the necessary information was collected, the planning stage of the strike operation began. For the fulfillment of the mission, the optimal aviation ammunition was chosen.
The expert drew attention to the fact that Al-Vatiya base, where the Turkish MIM-23 Hawk air defense systems were located, was provided only with short-range radars, i.e. early warning systems were not there. Therefore, they were destroyed quite easily.
The specialist suggested that before the application of airstrike, the Turkish air defense systems, electronic warfare systems and radar systems were deactivated using suppression systems. The Turks could not launch a single missile in the direction of the attacking aircraft.
Mina Adele believes that the jamming of the base systems was carried out from a specialized aircraft. It creates noise and various interferences at the frequencies of the enemy radar, sending false information.
The expert is confident that after the operation, the reconnaissance aircraft was still in place to record the results of the strike. If the attack were inaccurate, he would send a signal to the fighters for a second strike. However, he could also use fighters of the "insurance group" to guarantee the destruction of enemy air defense.