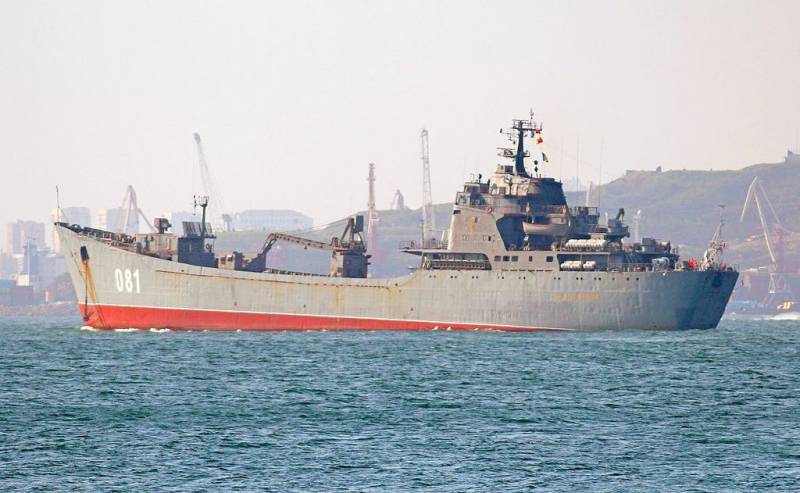 Russian military authorities continue to supply combat
equipment
in the ATS. This is evidenced by information on the movement of ships through the Bosphorus between the Black and Mediterranean Seas. According to the agency Al-Masdar News, citing a marine observer from Turkey Yoruk Yshyk, last Sunday the large landing ship Saratov sailed through the Bosphorus in the direction of Tartus. According to a Turkish blogger, this BDK usually carries heavy armored vehicles - tanks and armored personnel carriers.
The delivery of such weapons to Syria, Al-Masdar News calls very important, especially in connection with the large number of armed clashes between Syrian and Turkish troops in northwestern Syria even before the conclusion of a ceasefire in Idlib in March this year. As a result of those clashes, the Syrian troops suffered heavy losses in technology.
Usually, the Russian Federation will intensify the supply of weapons before the start of military operations in the Idlib zone, as well as in other front-line sectors. Currently, additional forces of government troops are concentrated in the southern part of Idlib - in the Al-Gab Valley and in the mountainous region of Jebel al-Zawiya. The fighting activity of several terrorist groups continues here: the Islamic Party of Turkestan, as well as Khuras ad-Din - this is in violation of the agreements between Moscow and Ankara of March 5, 2020.