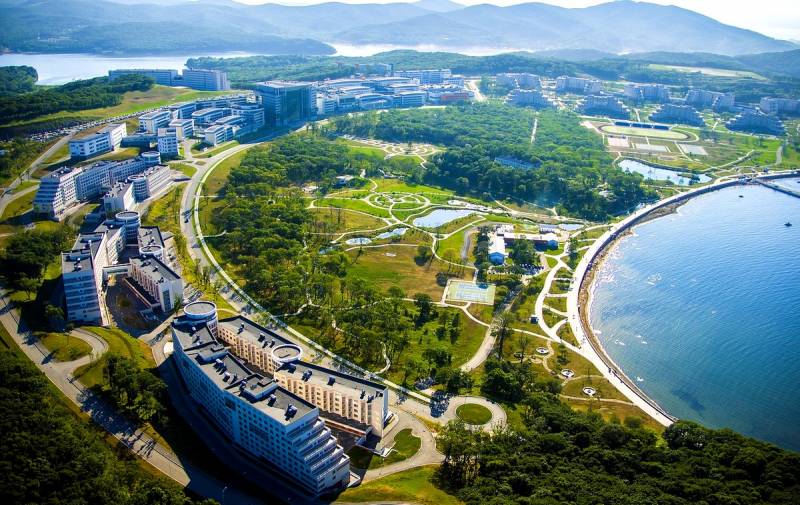 The claims of the Chinese patriotic public to the Russian port city of Vladivostok are reported by the international portal EurAsian Times. In the Middle Kingdom, they suddenly "remembered" that the settlement was once supposedly called "Hayshenwei" and belonged to the Middle Empire. Such a violent reaction of the neighbors made itself felt after the Russian embassy in the PRC published an innocuous article about the 160th anniversary of the capital of Primorsky Krai.
Chinese diplomats, journalists and nationalists went online to claim their claim on the Russian city of Vladivostok, which was previously part of the Qing Dynasty

- says an article published in the EurAsian Times.
In response to a message from the Russian diplomatic mission, Shen Shiwei, a journalist with the state-owned broadcaster CGTN, went on Twitter to remind the world that Vladivostok was once part of China. Zhang Heqing, a Chinese diplomat who had previously served at the embassy in Pakistan, also commented on this as follows: "Wasn't it Hayshenwzy in the past?"
What was happening was widely covered by Indian media. The press of this South Asian country on the eve criticized China for its tireless expansionist
policies
, especially after recent clashes in the bordering highlands. And now, Indian media have quickly responded to China's new claims and insatiable appetite for foreign territories.
Wion TV announced that the PRC rejects treaties that are disadvantageous to it, and recalled the territorial disputes of the Celestial Empire with 20 (!) Countries, including Russia, India, Kazakhstan, Kyrgyzstan, Mongolia, Laos, the Philippines, Malaysia, Indonesia, South and North Korea and etc.
Times Now, one of India's largest media outlets, has also published an article on Chinese expansionism against Russia, Nepal, and Bhutan.
The Russian government did not respond to the comments of Chinese citizens, and it will be interesting to see how Moscow will ultimately react to all this.

- noted in an EurAsian Times article.
Although both countries currently maintain equal relations, in the past they clashed over territories. In 1969, the USSR and China almost entered into a full-scale war after the troops of the People's Liberation Army ambushed Soviet border guards on Damansky Island.
Historically, the territory on which Vladivostok is located was once considered part of the possessions of the Chinese Qing Dynasty. It was annexed by the Russian Empire in 1860 after the defeat of China in the Second Opium War, where Britain and France opposed the Asian power.