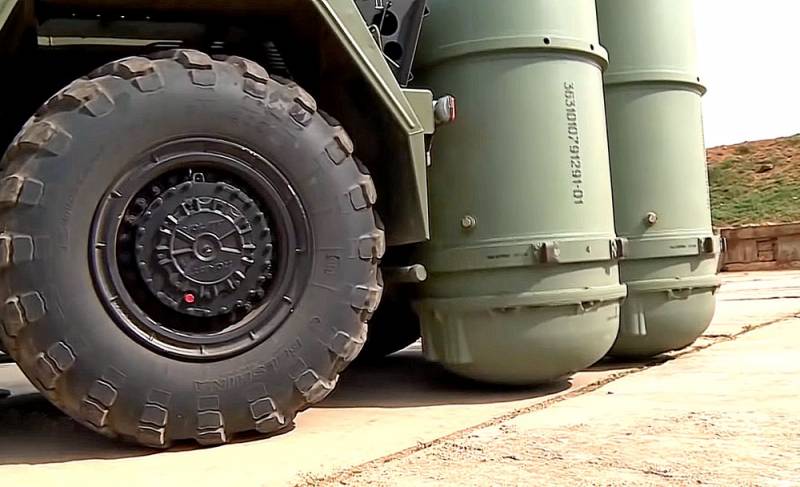 The Russians are developing the latest S-500 Prometheus anti-aircraft missile system, which will be able to bring down satellites in low Earth orbit and hypersonic missiles, writes the Polish online edition Fakty Interia.
Colonel General Sergei Surovkin, Commander of the Russian Aerospace Forces, announced his country's next successes in the development of weapons. During the tests, it was found that these air defense systems will be able to destroy enemy missiles flying at a speed of 7 km / s. According to him, the S-500 "Prometheus", which has no analogues in the world, will be adopted for five years.
Now in the Kaliningrad region deployed S-400 Triumph, which control the airspace over Poland and the Baltic countries. The radius of their action is 400 km. They can destroy any air targets, including ballistic and cruise missiles flying at speeds up to 4,8 km / s.
The Polish audience reacted to the tests of the S-500 air defense system by Russia and commented on the publication.
After the German invasion in June 1941, the Russians managed to completely rearm their army in two years and we know the consequences - Moscow, Stalingrad, Kursk, Minsk
- reminded Jk.
Well done Putin. Bravo, Great Russia, mother of all Slavs, killer of fascism, Nazism and Japanese militarism
- announced Polak.
So what? The Chinese already have such weapons. The US is finishing work on the same. Where it leads? It's impossible to win in an arms race
- considers Alex.
Russians create a lot of different modern military
equipment
stating that she is better than western. It is only strange that no one has ever seen her working. There are successes: their anti-aircraft missiles effectively destroy civilian passenger planes - with the Dutch over Ukraine and with the Ukrainians over Iran. However, in the course of the hostilities in Syria and Libya, only failures are observed.
- gave strange examples of POBIEDA.
I would like to note that there is no real evidence that would confirm the accuracy of Russian air defense systems. So while this can only be considered as cheap propaganda, nothing more
- sure nie kupie !.
Russians, better stop! Your
policy
who can only wage wars around the world kill thousands of innocent people. If you do not, the day will come when we will have to raze you to the ground. Everything has its limits and the patience of the world is already running out!
- threatens a certain koliberek.
Oh, this means that it will not be easy for the Russians to bring the prosperity that our American friends were able to provide in Iraq and Libya. And also take away the wealth of Siberia, which we would use with pleasure
- ironic Aj waj.