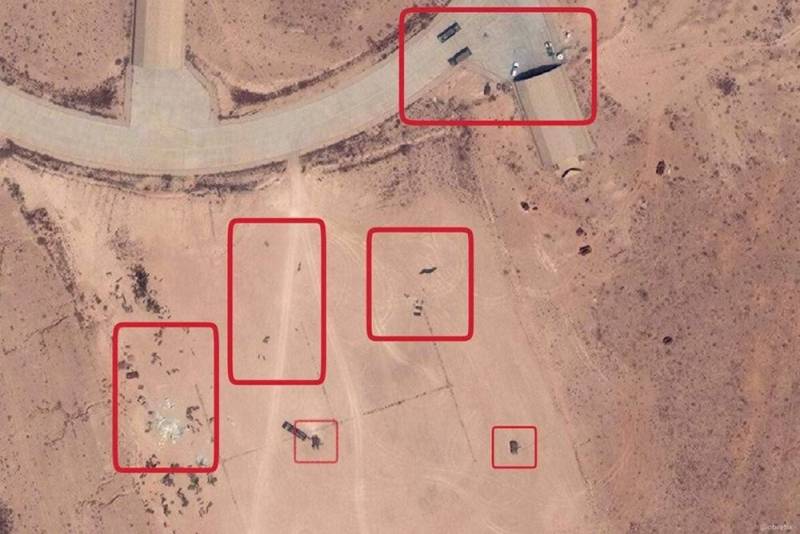 Libyan National Army Field Marshal Khalifa Haftar destroyed Turkish air defense systems during an air strike at Al-Vatiy base in the western part of the country, reports RT Arabic.
According to the statement of the official representative of the LNA High Command, on July 2, 2020, the Turks installed their radars, MIM-23 "Hawk" air defense systems and Koral electronic warfare systems ("Coral") on the indicated base. They were hit by the LNA Air Force.
Over the past few days, we have observed the delivery and installation of Turkish air defense systems and other weapons to this base.
- specified another high-ranking military LNA to the Libya Hadat television channel.
Today, the Turkish Minister of Defense was in Misurat, where he was informed that the al-Watiyah base was ready for use. Therefore, the LNA decided to strike at this object. 100% of all imported systems destroyed
- added the military.
The channel published a satellite image of Al-Watiyah base, located 130 kilometers southwest of Tripoli, where the Turks deployed two US medium-range MIM-23 Hawk anti-aircraft missile systems and other systems. Al-Vatiya was supposed to become the main base of the Turkish Armed Forces in Libya, from which Ankara will provide support to the PNS forces.
We remind you that on July 4, 2020, the Minister of National Defense of Turkey Hulusi Akar and the head of the General Staff of the Turkish Armed Forces Yashar Guler arrived in Tripoli. After that it became
is known
that the PNS has provided Ankara with a full carte blanche for activities in Libya.