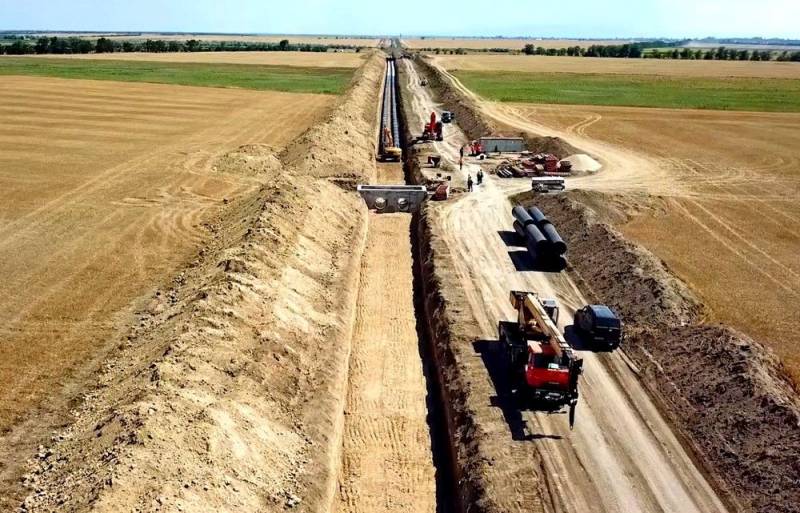 A large project to supply water to the eastern Crimea for the construction of a main water supply, from discharges to the North Crimean Canal to Feodosia and Kerch, is entering the final stage. Its value exceeds 19 billion rubles. and implemented within the federal target program, the Minister of Construction and Architecture of Crimea Mikhail Khramov wrote on his Facebook account, describing the progress of construction.
He announced the construction of three water intakes in Dzhankoy and Nizhnegorsk districts with a total capacity of 200 thousand cubic meters. m of water per day and the construction of other engineering structures. The head of the department emphasized that although the project has not yet been fully implemented, since 2015, the wells of each of these water intakes have been operating and filling the North Crimean Canal. Now they are sending 100 thousand cubic meters to the channel. m of water per day.
According to him, the construction of five pumping stations (three will be in the Soviet and Kirovsky districts) and a water supply network with a length of 165 km is underway. According to them, water, after completion of construction, will go to Feodosia, Kerch and a number of other cities, bypassing the North Crimean canal.
97% completed the installation of a cast-iron pipeline in Vladislavovka in the Kirov region. The length of this section is 48 km. 98% completed laying of the polypropylene pipeline to Feodosia. Its length is 12,5 km.
- specified Khramov.
Khramov noted that work is already underway on the last, third, section of the conduit to Kerch. Its length exceeds 90 km. Commissioning is planned to be completed before the end of 2021.
Note that we are already
have described
situation around the main water supply system of Crimea. The total costs of the federal target programs in Crimea will amount to 425,6 billion rubles. As a result, 582 different objects should be erected.