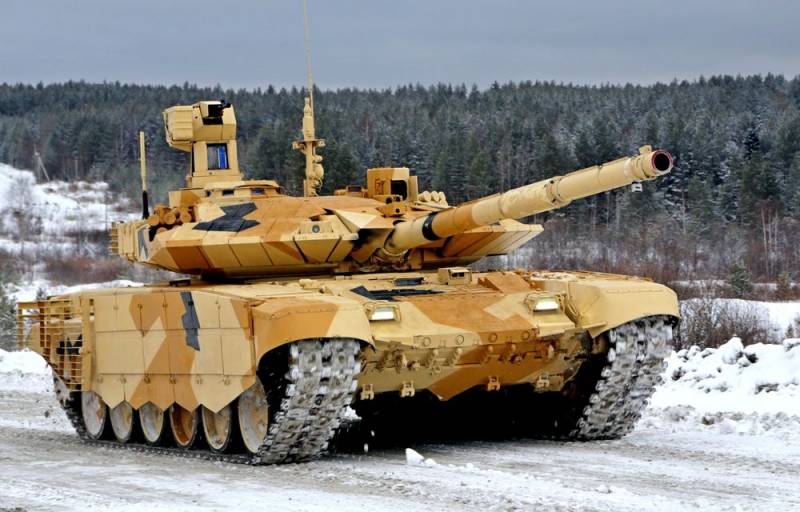 Why Cairo decided to phase out the American M1A1 Abrams tanks in favor of the Russian T-90MS, the American Military Watch found out.
The Ministry of Defense and Military Industry of Egypt has signed a major contract with JSC Uralvagonzavod Scientific Industrial Corporation for the acquisition of 500 T-90MS tanks for the rearmament of its ground forces. The deal was concluded at the end of June 2020 and production of these tanks under license from Russian components should now be organized in Egypt.
Earlier in Egypt, the assembly of the M1A1 Abrams was carried out. Since 1992, the Egyptians have collected 1100 of these military vehicles, and all of them are now in operation. Now Cairo wants to expand its existing production capacity to produce the T-90MS.
The decision made by the Egyptians is determined by several important factors. M1A1 Abrams tanks are already pretty outdated and will gradually be withdrawn from the armed forces. In addition, there are quite cool relations between Washington and Cairo today. In 2013, the Egyptian military removed the West-oriented Islamist government, after which the United States imposed an arms embargo on Cairo, which significantly undermined the country's defense.
Therefore, Egypt decided to diversify arms supplies to reduce its dependence on the United States. Moreover, the T-90MS in a number of characteristics really surpasses the American tank.
Without a doubt, the T-90MS is now the most advanced tank in Africa, and Egypt will become, after Algeria and Uganda, the third country on the continent to have these military vehicles in service (T-90CA in Algeria and T-90C in Uganda).
T-90MS has a modern composite armor, as well as a complex of dynamic protection "Contact-5". In addition, the Russian tank is more suitable for desert terrain than the American Abrams, whose gas turbine engine is not adapted to high dust conditions. The lower weight of the T-90MS is also an advantage of the Russian combat vehicle.