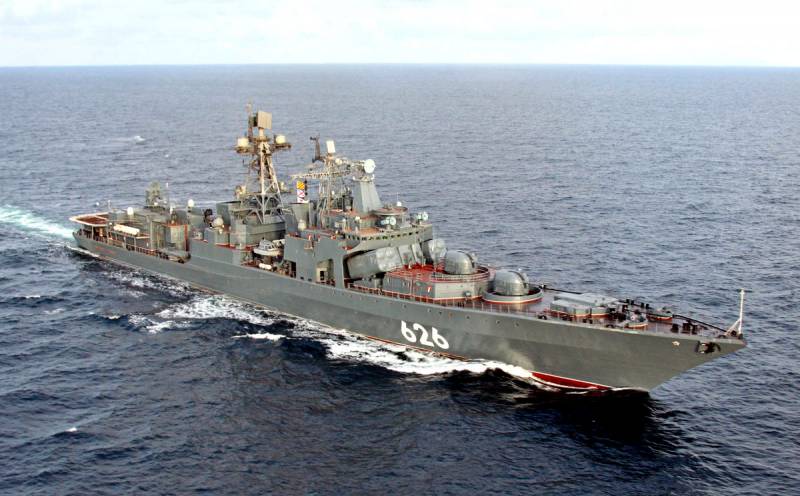 The tension around the construction of the Russian gas pipeline Nord Stream-2 is increasing. So, immediately a couple of military vessels of the Russian Navy began escorting supply ships moving from Vladivostok towards the Baltic Sea.
From the Mediterranean Sea, the ships of Ostap Sheremet and Ivan Sidorenko are guarded by the Vasily Bykov corvette of the Black Sea Fleet. According to the blogger Frank Bottema, tracking the route of ships, near the English Channel, a large anti-submarine ship, Vice Admiral Kulakov, joined the group of ships. Apparently, the last ship met two supply vessels and a security corvette "Vasily Bykov" in the Bay of Biscay.
Russian courts needed expanded military escort after intensifying opposition to the construction of SP-2 by the US authorities. The US Senate is considering strengthening sanctions pressure against those who are building or helping to build the Russian pipeline.
Major work to complete the installation of the Nord Stream-2 pipes will begin this fall. Until the construction is completed, it remains to lay about 160 kilometers of pipes along the bottom of the Baltic. The postponement of the start of the functioning of the gas route will not affect the previously scheduled launch dates of SP-2 - the end of this year or the beginning of the next.