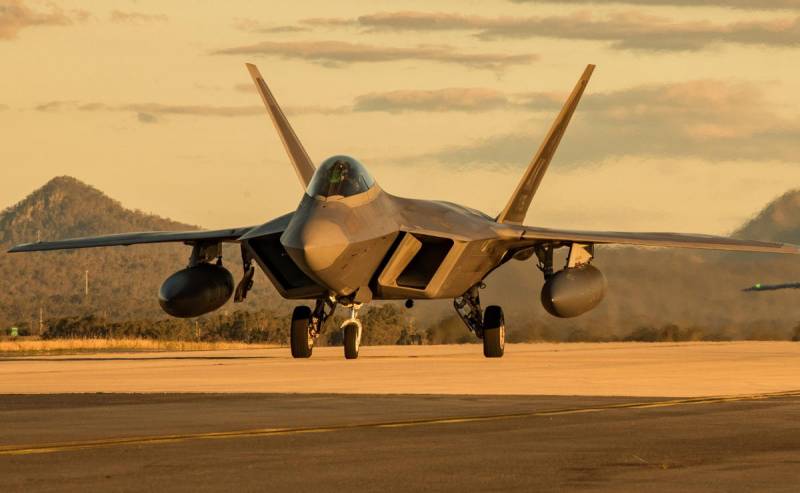 In the US, they suggested using the old F-22 Raptor as imitators of Russian Su-57 fighters, writes the American publication The National Interest.
According to Lieutenant General US Air Force James Holmes, only fifth-generation fighters F-22 have similar tactical
technical
data with Russian Su-57 and Chinese J-20 of a similar generation. Therefore, old, not modernized F-22 series should be used in the "red squadrons", where American pilots portray Russian and Chinese colleagues. Only in this way will it be possible to teach the Americans to resist the Russians and the Chinese in air combat.
Holmes believes that since the modernization of the early F-22 series will not be carried out, it is advisable to direct the released funds to the development of sixth generation fighters. He specified that certain work in this direction is already underway and the development of a new program will allow for a significant modernization of the remaining F-22, later series.
The general added that the F-22s depicting the Su-57 and J-20 will be equipped with standard weapons and ammunition. At the same time they will be deprived of a special stealth coating. However, according to Holmes, the fighter's maneuverability will not be affected by this, since before that they could repeat all the aerobatics shown on the Su-57. So the F-22 will simply be repainted in the right colors.
Now the F-22 has been upgraded to version 3.2B and is equipped with AIM-9X Block 1 air-to-air missiles. But there are already new AIM-9X Block 2 and AIM-120D missiles.