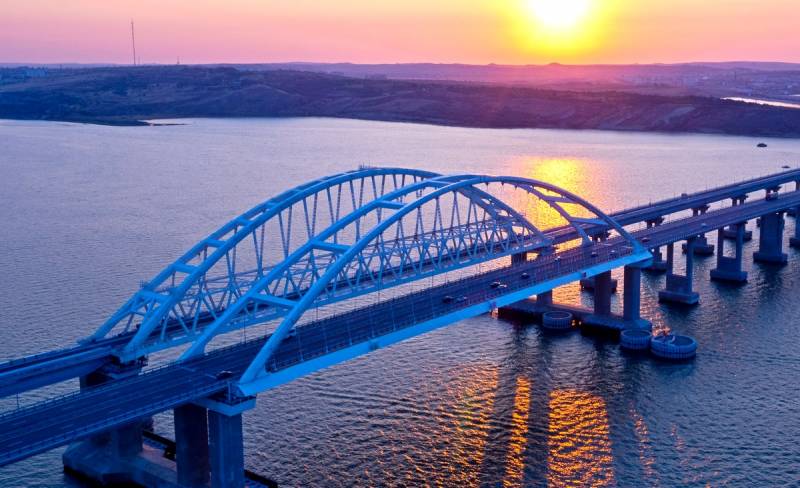 The Ukrainian authorities acknowledge that the launch of freight traffic along the Crimean bridge will improve the logistics of the peninsula and adversely affect the functioning of Ukrainian ports.
Former "representative" of the President of Ukraine in the former Autonomous Republic of Crimea Boris Babin noted that the possibility of cargo deliveries to Crimea simplifies the delivery of certain types of products, but does not affect the cost of goods - the railway is not electrified, and anyway it is necessary to deliver wagons to Crimean cities change locomotives and use fuel.
However, the ports of Ukraine can expect an unenviable fate at all, because now carriers will be able to direct cargo flows through the peninsula.
Transportation along the Crimean bridge can bring Ukrainian ports to extremes. Why create unnecessary risks for shipping if goods can be transported by land?
- asks Babin.
Freight trains over the bridge to the Crimea were launched on June 30, 2020. Now, the cargo turnover between the peninsula and the "mainland" will grow steadily, and the cost of delivery of certain types of cargo - building materials, oil products, grain, metal, chemical fertilizers - will decrease by about half.
According to the head of Crimea Sergey Aksenov, the throughput of the structure is 12 pairs of freight trains per day, which will make it possible to transport 13 million tons of cargo annually.