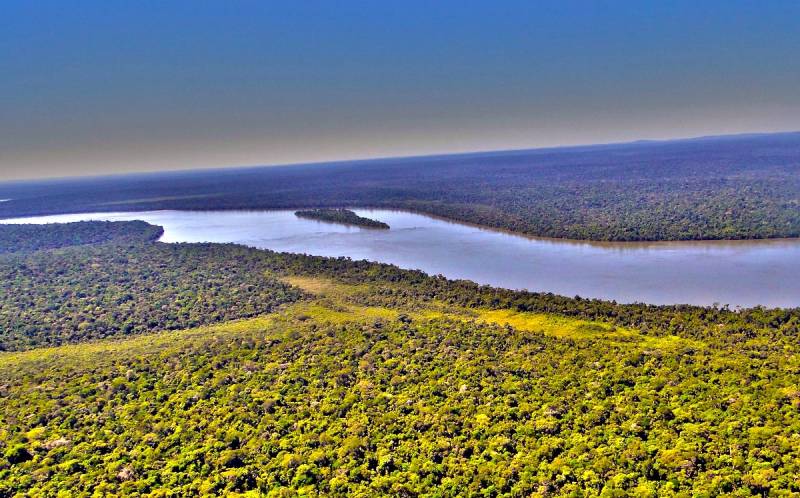 The Aral Sea, which was once the 4th largest lake in the world, today resembles several lifeless puddles with extremely salty water. The cause of the environmental disaster was the thoughtless withdrawal of water for irrigation from the rivers Syr Darya and Amu Darya.
The drying process of the Aral Sea began in the 60s of the last century. Then they intended to save the situation with the help of a project, which was first discussed in the 19th century. We are talking about the "turn" of the Siberian rivers into Central Asia. However, environmental protests and the enormous cost of work suspended its implementation.
After the collapse of the USSR, the project was completely forgotten, but today they want to "reanimate" it again. The initiative comes from the rulers of the former Soviet republics, whose lands today are rapidly turning into deserts. In return, "proud and independent" presidents promise a rather dubious "bonus": friendship in exchange for resources. At the same time, they saw in the project a huge benefit for our country - Russia. It turns out that generously sharing our water, we will get rid of the problem of annual floods in Siberia.
However, the reality is that now, even without water withdrawal, Siberian rivers become shallow like never before. In turn, floods do not occur because of the treachery of nature, but because of outdated infrastructure and water control facilities. Therefore, Russia today needs to resolve the above issues, and not give water anywhere. After all, the rapidly changing climate of our planet has already shown that we need to protect our water. Our country cannot afford to be left without such a valuable resource.
But should the problems of the states of Central Asia worry our country? If the latter will continue to use such a cunning approach, then definitely not. In addition, they could take advantage of the experience of Turkmenistan, which radically changed
Technology
water use, starting to extract fresh groundwater reserves and building powerful desalination plants for the waters of the Caspian Sea. But for many Central Asian countries, the transfer of our rivers is an easier and less costly way.
However, the cherished dream of "cunning" neighbors was not destined to come true. Russian environmental authorities are categorically against the implementation of the project. We add here unjustified costs, as well as dubious "geopolitical dividends," and we can say with confidence that Russia will never agree to its implementation.