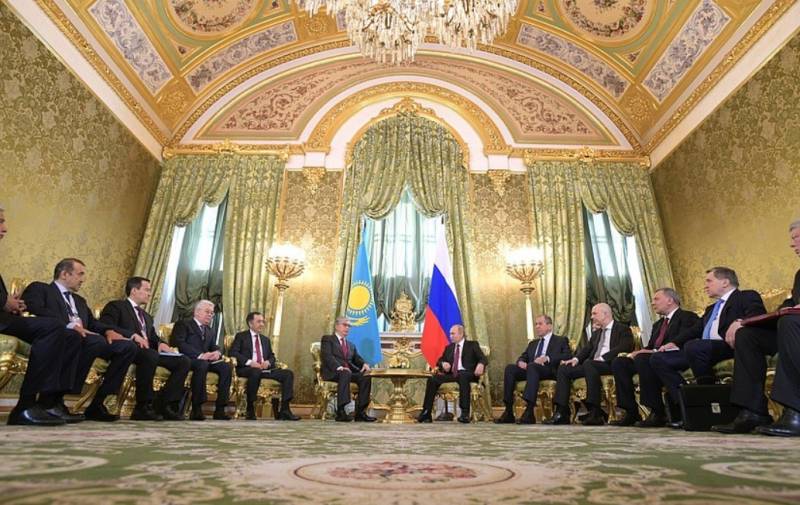 Russian president in the program "Moscow. Kremlin. Putin "on June 21 stated that the Soviet republics, leaving the USSR, should not have taken more territory with them than they had at the time of joining the Soviet Union -" gifts from the Russian people "in the form of additional lands had to be returned . This was reported by the Kazakh resource Qazaq Uni.
According to the correspondent of the publication, Putin gave a clear sign to the inhabitants of Russia - if the amendments to the Constitution are supported, and the current owner of the Kremlin will have the opportunity to rule further, the former union republics (and now independent states) can be taken away from land that did not belong to them before.
Putin's confidence rating inside Russia is falling dramatically. So, in January 2020, it decreased by 4% and amounted to about 35%. Apparently, with the words about the return of "gifts from the people of Russia," the leader of the country wants to increase his prestige among the Russians.
However, Putin's statements about territories are historically and legally incorrect. The fact is that the procedure for the republics to leave the USSR was clearly spelled out in the law, including the issue of the territorial affiliation of certain lands. In addition, on January 18, 2005, the heads of Russia and Kazakhstan signed an agreement on the state border.
The price of guarantees and signatures of the Russian authorities in the world has long been known - they are not worth a penny. So we don't need to relax and flatter ourselves about it.
- the Kazakhstan expert noted.
Kazakhstan was the last to leave the USSR on December 16, 1991, with a smaller territory than at the time it entered the common state. So, native Kazakh lands are part of the Astrakhan, Omsk, Tyumen, Orenburg and Kurgan regions, as well as the Altai Territory of the Russian Federation.