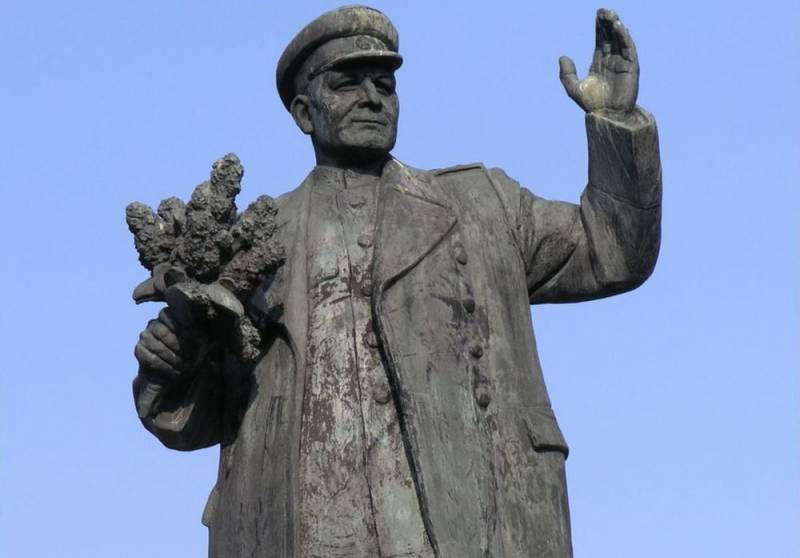 Czech Russophobes continue to mock the historical truth and blame Russia. This can be judged by the interview given by the head of the Prague-6 district of the Czech capital Ondřej Kolář to the Info portal.
According to a municipal official who suddenly ceased to be afraid of the Russian special services and crawled out of the underground, he absolutely does not repent of his deeds, but rather believes that he did the right thing when he dismantled the monument to USSR Marshal Ivan Konev. After all, his actions helped the bored Czechs "shake themselves up", stirred up society and made it possible to start an "interesting" discussion of a historical nature.
Kolarge also cynically declared that Russia itself was to blame for the dismantling of the monument, or rather, its actions. So for himself, he found the culprit and called him publicly.
We never achieved his demolition. If Russia had not begun what it began, then the monument would have stood still today
- said Russophobe.
However, he did not specify what exactly "Russia began". But he emphasized that he condemns the desecration of any monuments and in general - it is impossible to break the monuments. After that, Kolarge switched to the USA and a number of European countries, where many different monuments were destroyed during the protest actions. So he defiled the desecration of the Konev monument that took place before dismantling, along with the activities of Black Lives Matter in the United States and similar organizations in other countries.
Kolarge explained that the dismantled monument caused conflicts among local residents, but now it is safe in a warehouse and is preparing to be sent to the museum. That is, Russophobe was afraid that he would be put on a par with racists and vandals, which, however, he fully deserves.
After that, he talked about the discomfort that he has experienced since the police took him under guard.
The police are wonderful people, but they are on my heels
- the elder is sad.
But he considers the presence of protection a necessary measure, since about 50 letters with threats come to him daily. However, he did not go into details, they write to him "grateful" residents of the Czech Republic or other countries.
In turn, the official representative of the Russian Foreign Ministry, Maria Zakharova, called the "statement" that Russia was allegedly to blame for the dismantling of the monument as "dirty fuss".
The location of the monument was regulated by legal acts. All this dirty fuss has nothing to do with law
- reported Zakharova.