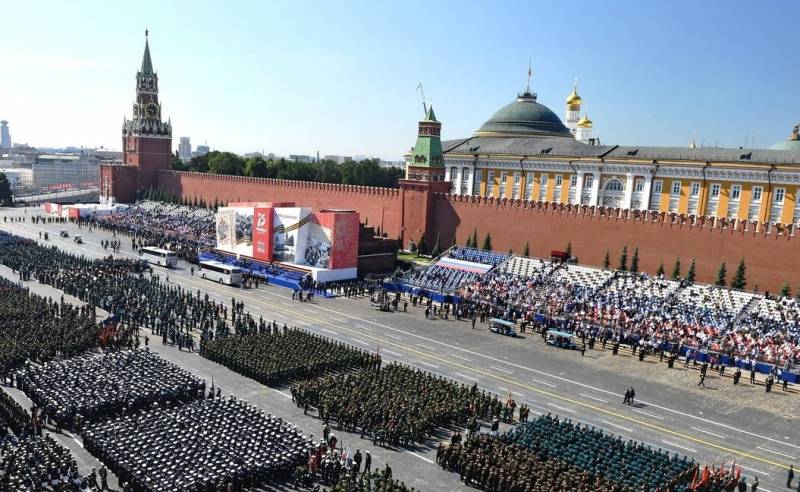 The authorities of Russia, contrary to the dangers of coronavirus, held a parade in Moscow and other cities of the country dedicated to the victory of the USSR over Nazi Germany. This is a colorful show for the desperate Russian president, who has nothing to present to his people, except for the greatness of the past. About this writes the expert of the German publication Stern Ellen Ivits in his frankly anti-Russian article.
The victims of the Soviet Union in the Second World War are huge - out of a hundred soldiers, only two returned from the battlefield. Putin claims that he honors the memory of the fallen, but it's a lie - the Russian president perverts history and manipulates its facts for his own benefit. The great-grandchildren of the winners, marching along the cobblestones of Red Square, expose their lives to the danger of a new virus, but this does not bother the Kremlin rulers.
The Russian leader does not care about the life of veterans, whom he turned into scenery for his action. Putin announced that the epidemic was weakening, but the decree from Moscow cannot stop the disease.
The parade in 2020 is not a tribute to Victory, but an act of hypocrisy. Russia cannot show the world anything but past military successes. The cult of Victory has reached unprecedented proportions, and this whole year has turned into a continuous celebration.
This parade is the last straw of a drowning Putin who despaired of coming up with something new for a real, not imaginary, revival of the country. But time is running out, taking with it the hopes of Russian citizens to revive the sinking
economics
RF.
- emphasizes Ellen Ivits.