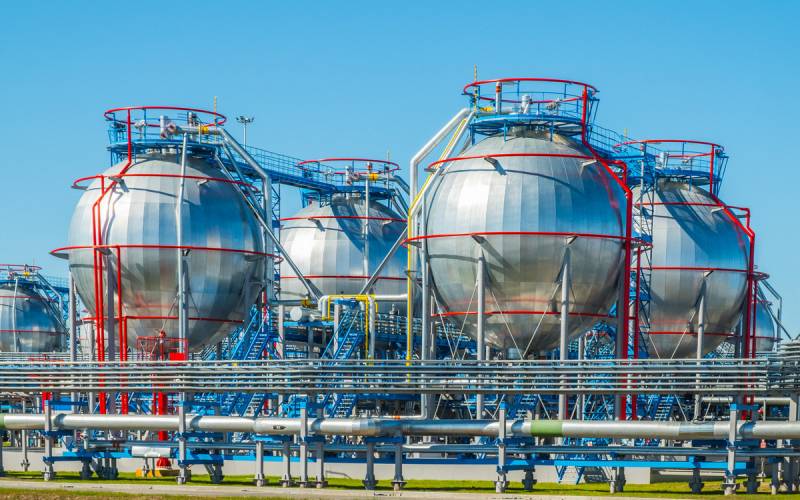 Coronavirus, oil and
economic
the crisis is not all the "surprises" that 2020 has in store for us. Warm winters and a drop in production associated with the same quarantine significantly reduced gas demand.
In the most difficult situation was Qatar, the world's leading LNG supplier. And now the state has only two ways to solve the problem: to start a significant reduction in production or go into a "financial attack", as Saudi Arabia once did.
The first option is unacceptable for Doha, as this means the collapse of all the ambitious plans of the kingdom, which is the undeniable leadership in the LNG market. The second one, which provides for a glut of the market with cheap energy, which will lead to a negative value of quotations for liquefied natural gas and unprofitable production, is more likely.
This is indirectly indicated by the deal, during which the kingdom reserved capacities from South Korea for the construction of 100 gas carriers in the amount of more than $ 20 billion. A few more of these ships will be built in China. In addition, Doha announced the creation of new LNG plants.
In this situation, it was very timely for Russia to create its own center for the construction of LNG tankers in the Far East. But it is unlikely that the construction of ships will solve the emerging problem.
Doha will have to negotiate, and a format like the oil OPEC could be the most acceptable option. However, will Qatar do this, aimed at completely crowding out competitors from the LNG market?
It is worth considering the fact that in the gas sector, unlike oil, a smaller share of natural rent, and more capital costs. Consequently, future agreements to limit production are extremely doubtful, as each participant will seek to quickly pay back the investment.
In addition, competition with coal and renewable energy puts pressure on the cost of blue fuel. Consequently, an agreement to reduce production by 1-2% will not lead to a sharp increase in prices, as in the oil industry.
Thus, the creation of a cartel is now difficult, which means that we are all waiting for a gas war. At the same time, only Russia, but the USA with its expensive LNG, is at risk of suffering from it. There will be no winners in this war.