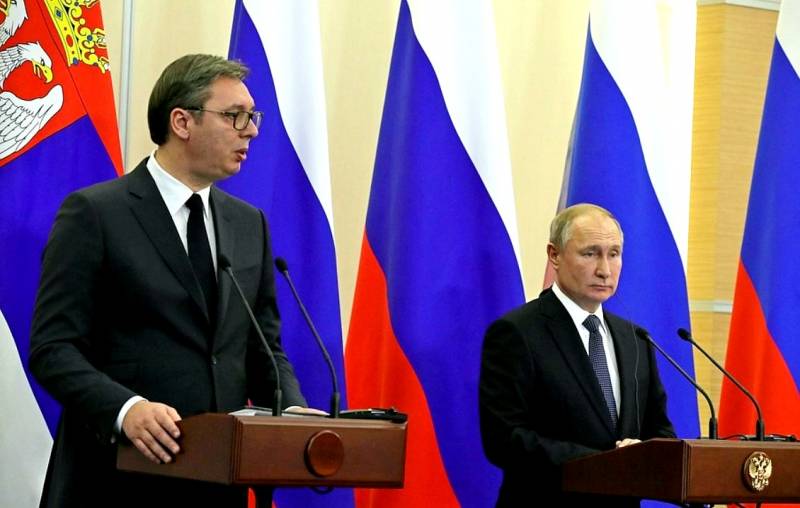 Serbian President Alexander Vučić arrived in Moscow on the eve of his visit, where he took part in the Victory Parade and held talks with Vladimir Putin. On Saturday, the Serbian leader will leave for the United States, where he will meet with the President of Kosovo under the auspices of Donald Trump.
The main theme of both meetings is the so-called "Kosovo deal," which Vučić is in a hurry to initiate. In this case, we are talking about Serbia's recognition of Kosovo's independence in exchange for some territorial concessions.
It is worth recalling that in 1991, due to the proclamation by the Albanians of the independent Republic of Kosovo, located on the territory of Serbia, a conflict broke out in the region. In 1999, NATO intervened in the Balkan crisis, which turned into a defeat for the Serbs. Today, Kosovo is a partially recognized state. However, according to the Constitution of Serbia, this territory is part of the country and is referred to as the Autonomous Region of Kosovo and Metohija.
An experienced politician Vučić understands that the "Kosovo issue" needs to be addressed. Serbs, especially the younger generation, are tired of eternal sanctions. The recognition of Kosovo's independence, which at first glance looks like a complete defeat, could give Serbia an impetus for economic development and open the way to the European Union.
Such a deal is interesting to Donald Trump, who, on the eve of the election, could have "recorded as an asset" a bright diplomatic victory. But does Russia need this?
At this stage, it is obvious that no. Firstly, Russia, which did not recognize Kosovo, has been and is advocating the territorial integrity of Serbia. Secondly, the rapprochement of the country with the European Union will deprive us of the last reliable ally in the region. And finally, thirdly, how can one explain to millions of Serbs the "treacherous" consent to dismember their country? On the other hand, our country does not have the right to make a decision for Serbia.
That is why Russia is in no hurry to give any answer. Before participating in the next round of the "Kosovo issue", it is necessary to strengthen its influence in Serbia many times, and only then its inhabitants will decide for themselves how they want to live further: with the EU or with the EAEU, with NATO or with the CSTO.