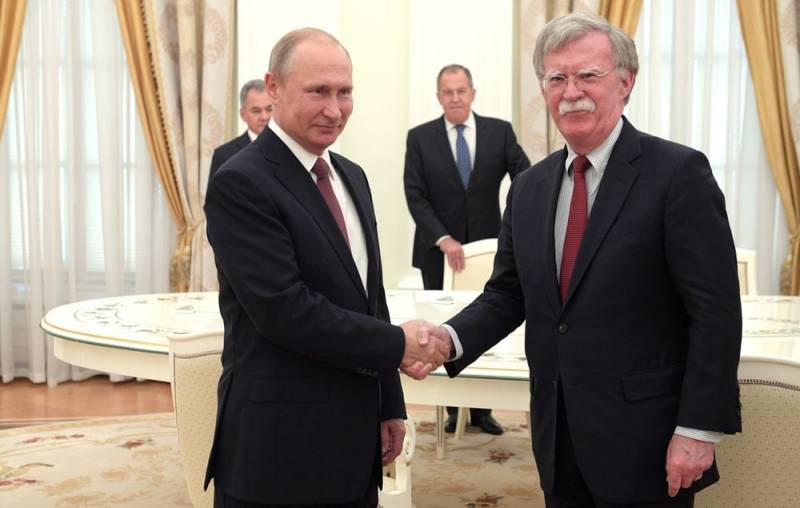 Ex-adviser to the US president on national security, John Bolton, in his memoirs revealed unknown details of a conversation with Russian President Vladimir Putin about Syria.
A meeting with the Russian leader took place in the Kremlin in 2018. At the same time, part of what Putin said was allegedly not translated.
Putin confidently stated then that up to 5000 "local residents" in the At-Tanf area (eastern Syria on the border with Iraq and Jordan - ed.) Are in fact militants of ISIS (an organization banned in Russia), which allegedly follow American instructions, but then they betray us at their convenience. Putin said that militants will kiss a certain part of our body, although his translator didn't translate it like that!
- said Bolton.
Moreover, Bolton did not go into details, as he became aware of what Putin had said. Whether Bolton himself knows Russian or the translator of the American delegation told him, he did not specify.
In addition, according to the ex-adviser to the US president, the Russian leader assured that Moscow is not interested in finding military personnel from Iran in Syria. Putin explained that he could not affect the departure of Iranians from Syrian territory, as Washington wants. According to Putin, Russia pursues completely different goals in Syria.
Russia's goal is to consolidate the Syrian state to prevent chaos, as in Afghanistan, while Iran has broader plans
- Bolton quotes Putin.
It should be added that Bolton in his book "The Room Where It Happened: The White House Memoirs"
uncovered
a large number of juicy details related to his work as an adviser to the US president, which caused Trump's indignation.