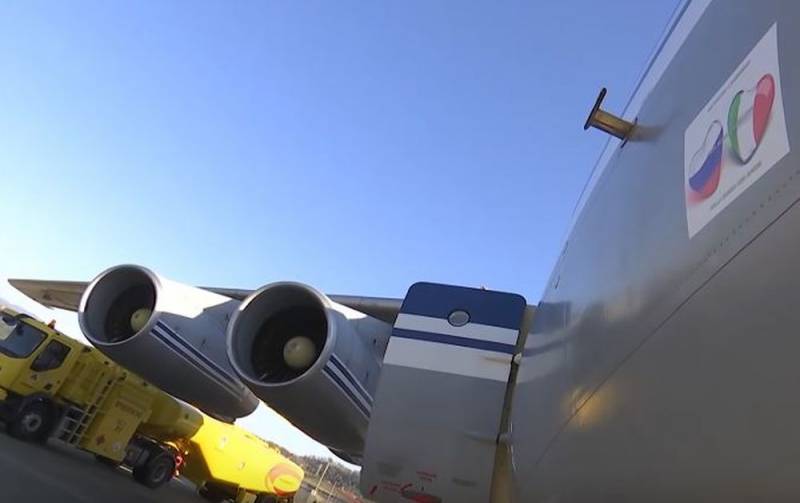 The Ukrainian "patriots" have reached the point that they already promise to bring down Russian aircraft with humanitarian aid for the South-East by air defense systems of the Ukrainian Armed Forces. But if you recall the tragedy of the Malaysia Airlines Boeing 777-200ER airliner (flight MH17), which claimed the lives of 298 people, then everything becomes quite logical.
On June 19, 2020, the president of the Center for Global Studies "Strategy XXI" non-profit organization Mikhail Gonchar spoke on the Bugun news program, a Kiev-based ATR channel. This Russophobe political scientist lives on grants and regularly blames Russia.
He said that currently the southern and eastern regions of Ukraine are experiencing an outbreak of the COVID-19 pandemic. But if, following the example of Italy and other countries, without agreement with Kiev, they will turn to Moscow with an appeal for help in the fight against infection, then they will need to be punished.
At the same time, Russian planes with humanitarian cargoes, doctors, equipment and related
technique
chemical protection, it will be necessary to knock down without hesitation when crossing the airspace of Ukraine. Unless, of course, Moscow dares to send planes to Odessa, Kherson, Nikolaev or other regional centers.
Now is not the year 2014, and I think now no one will flinch a hand to use air defense systems and destroy Russian planes if they make an attempt to land
- said the potter.
In his opinion, Russia has already demonstrated how it can "capture" the regions of Ukraine.
She did a humanitarian action when, for some reason, military transport aircraft transferred Russian military medical personnel to Italy to assist in the fight against coronavirus. 15 military transport aircraft delivered equipment and personnel
- Russophobe specified.
He suggested that Russia was counting on a significant spread of COVID-19 throughout Ukraine. After that, some "unconscious" regions will begin to ask for help and Russia will begin to carry out a humanitarian mission, and at the same time will take control of part of the territory of Ukraine.
Ukrainian "patriotism" broke through another bottom. Perhaps the summer heat in Ukraine provoked someone's brain inflammation.