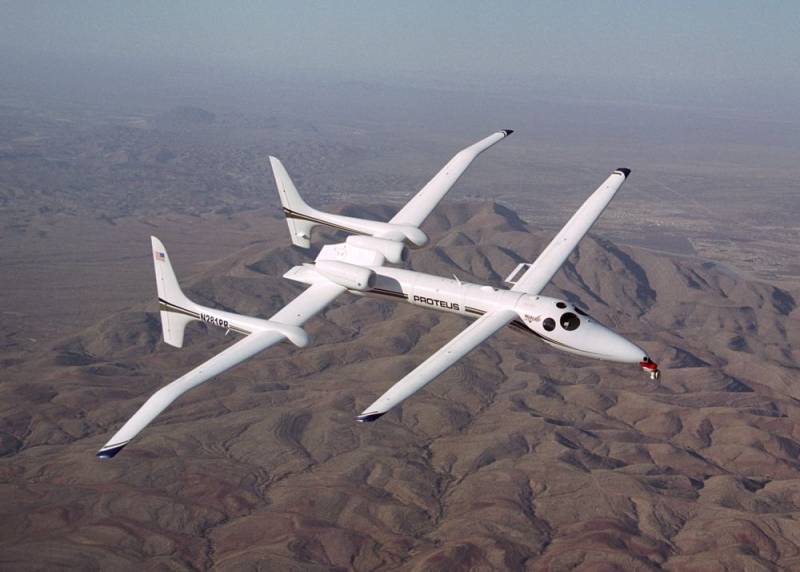 Proteus experimental high-altitude aircraft
Two secret experimental aircraft, little known to the general public, were captured over the Mojave Desert (California, USA), writes the American publication The Drive.
The publication notes that we are talking about Scaled Composites Model 401, which made its first flight in October 2017 and is a demonstrator
of technologies
as well as the Scaled Composites Model 281 Proteus, a high-altitude long-range tandem wing aircraft that first flew into the sky in July 1998. Both are developed by Northrop Grumman.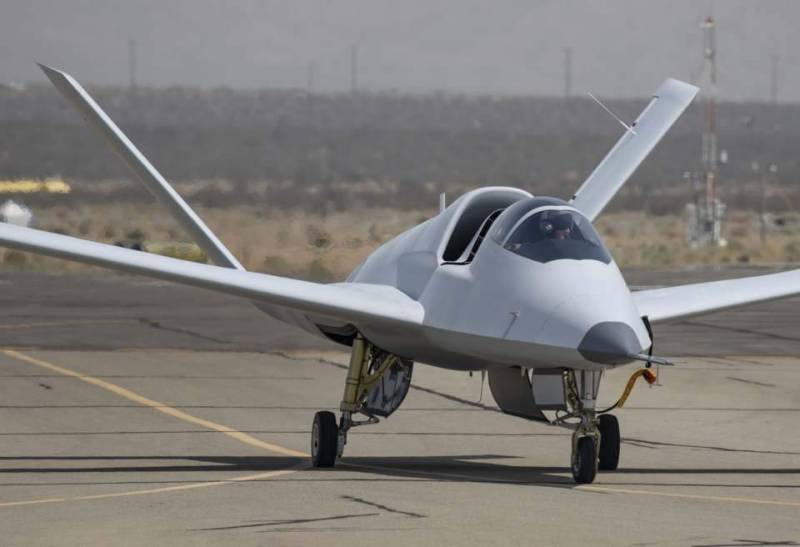 Experimental aircraft Scaled Composites Model 401
According to The Drive, along with these aircraft were also recorded F-15D NASA and the tanker KS-10. Moreover, the air tanker was refueling in air F-15D, under the right wing of which an incomprehensible object was noticed.
According to experts, the aforementioned Model 401 and Proteus were in unmanned mode or controlled by the F-15D. After which they suggested that the Pentagon is trying to achieve the creation of an aircraft that is as invulnerable to Russian missiles as possible. The US military is experimenting with various materials, equipment and apparatus, as well as testing new combat ligaments and tactical schemes.
For example, strange rhombs were discovered in the tail of Model 401. Therefore, it is likely that this time some kind of radar or sensors were tested. At the same time, some kind of electro-optical system was installed on Proteus.
In addition, The Drive believes that the US Air Force and NASA are working to reduce the thermal signature of aircraft. So they could conduct tests of special coatings, which complicates infrared search systems to detect aircraft. That is, new materials for the "invisible" are first tested on these experimental aircraft.