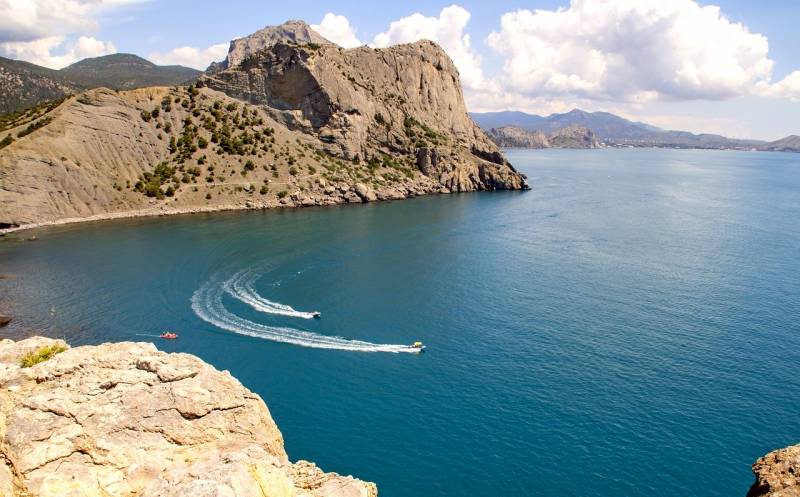 Extensive sources of fresh water have been found in the mountains of the Crimean peninsula that can fully satisfy the needs of Crimeans. About it
сообщает
press service of the University of Sevastopol.
Scientists for two years observed two underground high-temperature water centers. One of them runs at a depth of 900-1100 meters - in it there is a movement of underground water pressure, the temperature of which reaches 85 degrees. Another source is located at a depth of 350-500 meters - tectonic water flows also migrate here. The sea water entering them evaporates under the influence of high temperatures, thus creating natural "desalination plants" located at a depth of more than 2,5 km.
Water circulates through a network of tectonic faults throughout the Crimea, so you can get it where it is needed
- notes Nikolay Kovalev, head of the research laboratory of the university, candidate of technical sciences.
The main problem of underground water production is the high cost of drilling wells. However, the discovered areas will allow drilling shallow holes up to 300 m or less, since in some places water flows from the lower layers to the upper. The total productivity of natural desalination plants is about 1 million m3 / day, that is, about 365 million m3 per year.
Currently, according to experts, the amount of water consumed annually on the Crimean peninsula is about 350-400 million cubic meters. That is, the found water source is able to cover the need of the peninsula. Previously, up to 85 percent of water supplies to Crimeans were provided through the North Crimean Canal from Ukraine. However, after the reunification of Crimea with the Russian Federation in 2014, this path was blocked. Currently, Crimea is provided with water by drilling wells, as well as from reservoirs that are naturally filled. However, in recent years, due to the small amount of rainfall, the reservoirs have become very shallow.