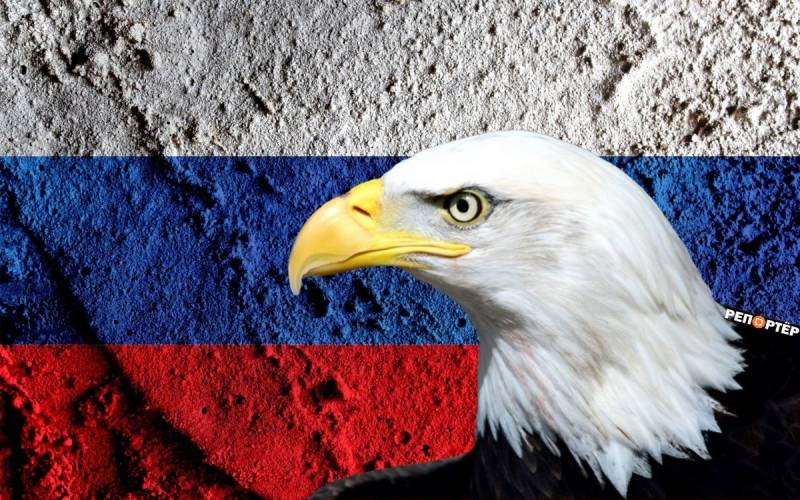 American analyst and journalist Phil Butler flipping through professional
political
and US financial publications, are increasingly seeing Russophobic publications - he wonders where the Americans get so much evil with respect to Russia. The author publishes his article on this in the publication NEO.
Butler asks the questions - why do Western financiers have such a strong hostility towards the Russians, and why can there be so much joy because someone is living badly on the other side of the planet? After all, the United States never fought with the USSR, and even more so with Russia - on the contrary, in the last big war, countries were allies. What could happen to America more than 70 years after the end of World War II?
Americans ask - how was a country able to go nowhere in more than seven decades after World War II? The lives of African-Americans are still irrelevant in the USA, as well as people of a different skin color. But even less important for us are the lives of Russian children - why so? When did Russia attack America? Where are the soldiers buried in the wars of America with the USSR or Russia - in some secret cemeteries? They don't exist
- asks Phil Butler.
The analyst notes that the fall in greatness of the United States began since the country of people, accustomed to honest work, began to turn into a state of propagandists - many lose their sense of reality. Russophobia corrodes American society, harming the lives of ordinary US citizens.
This is not the country whose army I went to defend it. This is not the country that our ancestors once swore allegiance to. Americans should not be unjust, cruel and ruthless. We just have no right to be like that
- exclaims with regret the American journalist.
Butler sees the possible sources of why Americans wish evil to the Russians in the excessive influence of the US global media on the minds of the country's inhabitants. He writes that Rupert Murdoch, Ted Turner and other media moguls sought to expand their propaganda and advertising campaigns in Russia in the late 90s and early 2000s. However, Vladimir Putin's policy of preserving "Russia for the Russians" was contrary to their plans - now we see the revenge of these telecommunication oligarchs to Russians every time we flip through newspapers or turn on the TV. They are trying to denigrate Russia, its past and present. Thus, a whole subculture of Russophobia was formed, which became the product of a policy of lies and manipulations.