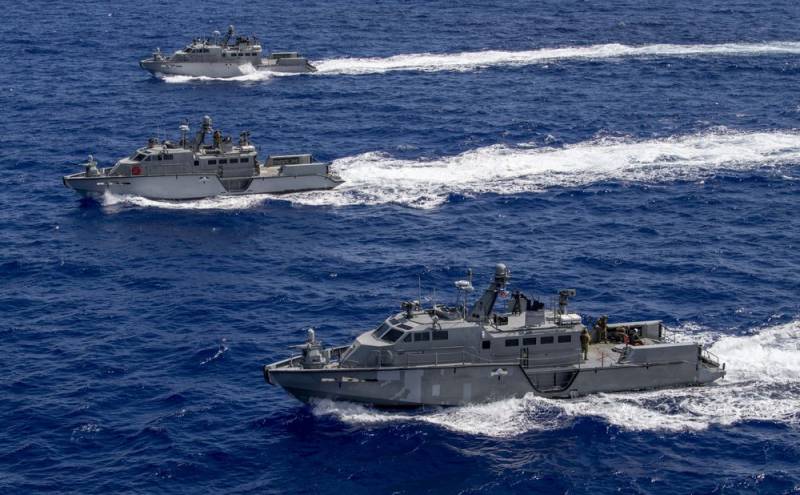 The US Department of State authorized the sale to Kiev of 16 Mark VI small combat boats, as well as other weapons, related equipment and the provision of services totaling $ 600 million, according to an official statement by the US Military Cooperation and Security Agency.
It is noted that Ukraine before this sent a request to the United States for the purchase of a large number of products. The list includes: 16 Mark VI patrol boats; 32 MSI Seahawk A2 firing systems (remote-controlled machine guns); 20 optoelectronic and infrared radars; 40 units of 30-mm Mark 44 artillery mounts (Mk. 44 Bushmaster II), 32 of which are for direct installation, and 8 must remain in stock; 16 recognition systems "friend or foe"; other components and equipment, as well as maintenance services for these boats.
Now Kiev has to wait for approval from the US Congress and the deal will be finalized. The contractor is SAFE Boats International, Bremerton, WA.
The US agency explained that this decision was dictated by the interests of US national security. So Washington Supports
political
stability and
economic
progress "in Europe. It is specified that this will not upset the balance of forces in the region, and the Ukrainian side needs all of the above to "protect territorial waters and interests at sea."
Thus, there is a high probability that the Ukrainian fleet in the future will be replenished with retrofitted combat boats, similar to the Russian Raptor. However, there are doubts that Ukraine will then cease to escalate tensions and try to destabilize the situation. One dangerous incident in the Kerch Strait involving the Ukrainian Navy was already in 2018.