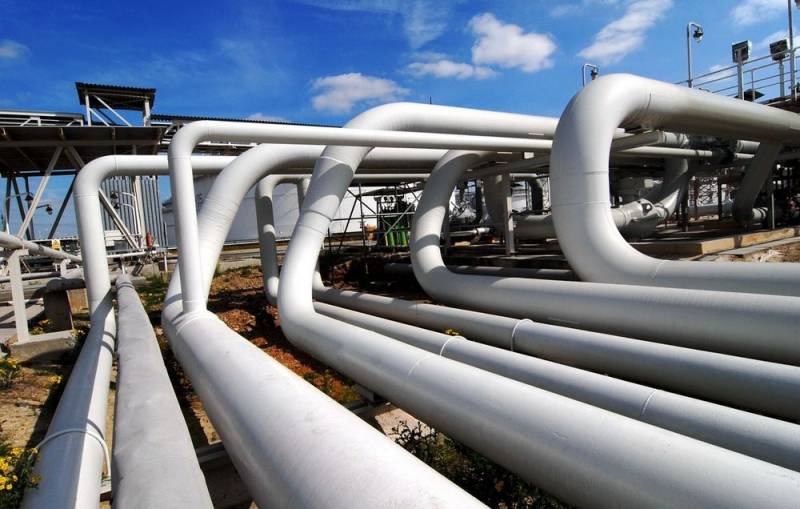 Gazprom has begun dismantling pipes designed for gas transit in Ukraine. This was announced in an interview with OilPoint by the director of the Ukrainian company GTS Operator of Ukraine Sergey Makogon.
The head of the OGTSU noted that in Kiev they are ready for the worst turn of events. He expressed confidence that the transit of Russian gas to Europe through Ukrainian territory would cease in the future. Consequently, a significant part of the income of the Ukrainian budget will disappear.
Here is the fact that Gazprom began to dismantle pipes in its (Russian - ed.) Territory, through which gas is supplied to the border with Ukraine - this is a problem, but we cannot particularly influence it
- complained Makogon.
Answering questions, Makogon explained that if Gazprom did not want to renew the contract, then the OGTSU would have to "shrink" and start working on the domestic market of Ukraine. The company will actively offer its UGS facilities for gas storage and develop its own gas production.
He added that the Ukrainian side did not refuse, does not refuse and is not going to refuse the transit of Russian gas through its territory. But, in his opinion, everything indicates that it is precisely the Russian side that is striving for such a development of events. Makogon suspects that the Russians want to destroy even the theoretical possibility of gas transit through Ukraine in the future.
Makogon emphasized that it all depended on Gazprom's position whether gas transit through Ukraine would continue or not. But in any case, the OGTSU will be able to carry out small volumes of transit after that. For example, pumping gas from Poland, Hungary, Slovakia or Romania. However, this will not help much with filling the budget.