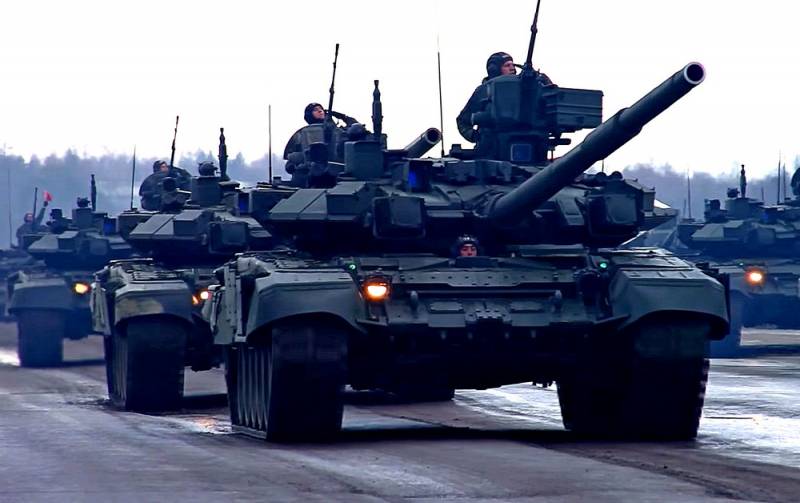 The Russian Federation took first place in the world in terms of the number in its military arsenal of tank
equipment
. The rating of the countries with the largest number of these heavy military vehicles was made by a former officer of the British armed forces, military expert Nicholas Drummond.
Drummond clarifies that he formed his "tank rating" on the basis of data provided by the International Institute for Strategic Studies (IISS) - this institution deals with military and
political
conflicts.
All countries have a total of 73 thousand battle tanks. Of the total number of this equipment, 24 thousand belong to countries that are potential adversaries, 20 thousand are in warehouses and about 10 thousand have been modernized over the past ten years
- notes the British expert.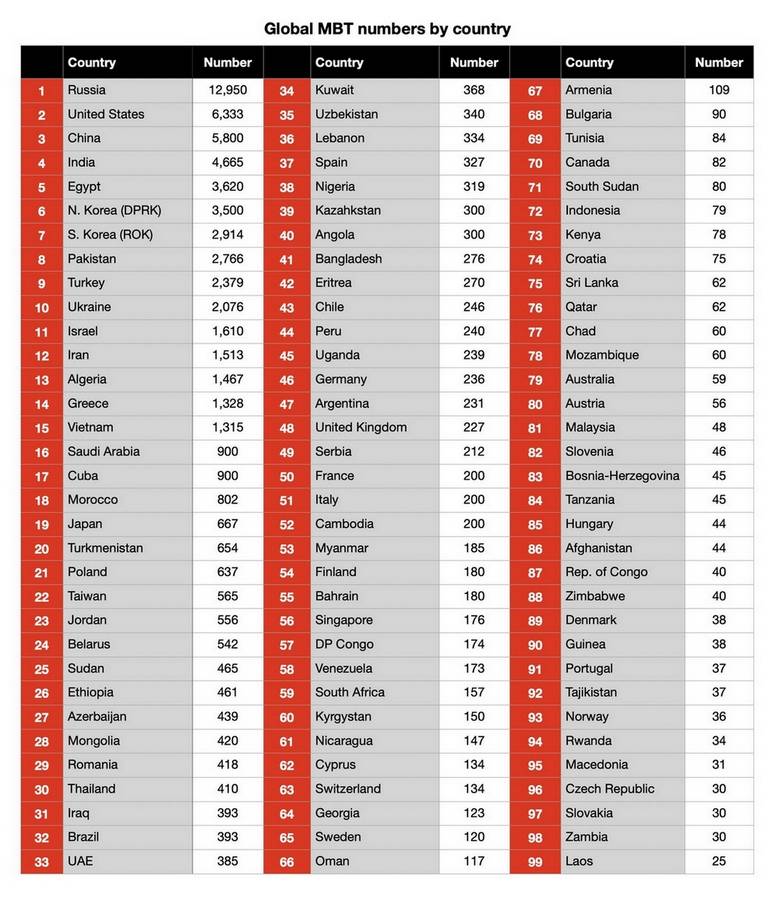 The "armored fist" of the Russian Armed Forces has about 13 thousand tanks. The United States is second in this indicator - they have 6333 tanks (that is, more than 2 times less than the Russian Federation). Honorary "bronze" rating of the British receives China - the official Beijing has 5800 units of tank equipment. China is followed by India with 4665 tanks and Egypt, armed with 3620 combat vehicles of this class.
As for the UK, it occupies only 48th place of the tank "top" - it has only 227 tanks.