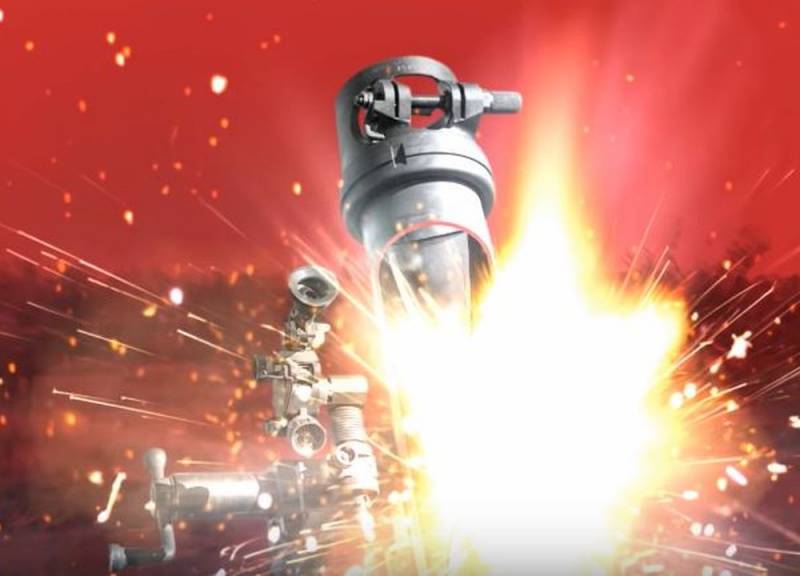 Ukrainian M120-15 "Hammer" 120 mm mortars have been used by the Ukrainian Armed Forces since 2016. During this time, about a dozen units exploded (exploded), killing dozens of soldiers or officers. The Ukrainian military reproaches the manufacturer (Kiev Mayak Plant OJSC) for the lack of product quality, which, in turn, accuses the servicemen themselves of not adhering to operating conditions.
On June 14, an official representative of the LPR People's Republic of Lithuania, Yakov Osadchy, said at a briefing that the Armed Forces of Ukraine over the past 24 hours had once again violated the ceasefire in the Donbass. He specified that the servicemen of the 12th brigade fired at the village of Kalinovka from the Molot mortar, firing XNUMX minutes at it (data on victims and damage are being specified).
Osadchy noted that due to the poor quality of mortars and their poor maintenance during daily use, the next Hammer exploded (exploded), which led to new non-combat losses in the ranks of the Ukrainian Armed Forces.
The 13th mine, aimed at the residents of Kalinovka, was the last in the lives of two militants who died as a result of a mortar rupture, two more - privates Elic'ko and Dobrynsky were injured and delivered to a medical facility with medium explosive injuries
- explained Osadchy.
Osadchy added that the commander of the said brigade ordered to take out the bodies of the dead in an unknown direction, and in the report to the higher authorities did not report their death. As Osadchy explained, later the dead can become defendants in criminal cases of desertion, as there have already been cases of this kind.
We remind you that the M120-15 "Hammer" mortar was created on the basis of the Soviet 2B11 transportable mortar, developed at the Central Research Institute "Burevestnik" in Nizhny Novgorod in 1979. At the same time, President of Ukraine Volodymyr Zelensky does absolutely nothing - both in order to end the fratricidal war in the Donbass, and to save the life and health of his troops, of which he is the supreme commander.