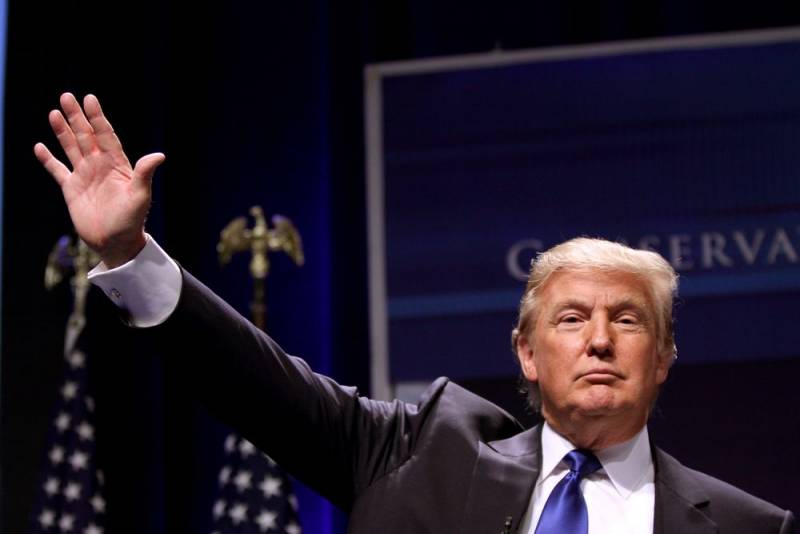 US President Donald Trump, during his speech to graduates of the Military Academy at West Point, announced the victory of the American army over fascism and communism. A transcript of Trump's full speech is published on the White House official website.
Trump noted in his speech that Generals Dwight Eisenhower and Omar Bradley, who had previously graduated from this academy, helped the US defeat the "sinister Nazis and imperial fascists" in the war.
At the same time, Trump ignored and did not mention in his speech the role of the USSR in the victory over the Third Reich. Although it was the USSR that suffered the greatest losses during the Second World War.
The army also held defense against oppression by communism
- added Trump.
In addition, Trump recalled that his administration had begun a major modernization of the US Armed Forces. Washington has invested in the modernization of more than $ 2 trillion.
We are building hundreds of new ships, bombers, fighter jets and helicopters, new tanks, military satellites and hypersonic missiles
- Trump emphasized the "peacefulness" of the United States.
We remind you that on May 8, 2020, Trump
сообщил
that the US and Britain defeated Nazism, and the Pentagon in its multimedia presentation
He accused
USSR at the beginning of World War II. And even earlier, in September 2019, Trump said that "socialism and communism killed 100 million people."
So, the "exclusivity" of the United States, despite the unrest raging on the stronghold of "democracy", has not gone away.