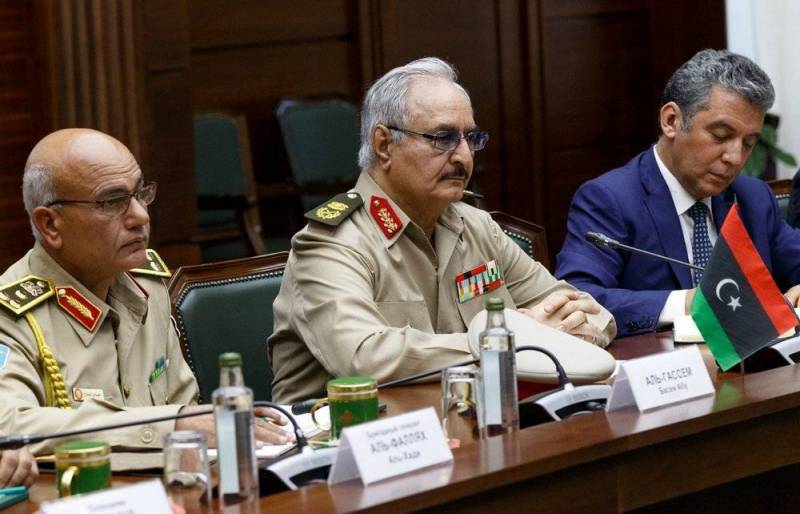 Khalifa Haftaru, the protagonist in the bloody civil war in Libya, it's time to leave the political field. Allied countries, such as Russia, France and Egypt, supporting LNA, are now looking for a way to get rid of the field marshal, reports Turkish news agency Anadolu.
On February 14, 2014, Haftar, the leader of the eastern part of the country, launched a civil war in Libya. After that, the Libyans began to remember a quiet life during the reign of Muammar Gaddafi (and during the bombing of NATO aircraft in 2011, the Libyans, apparently, did not remember a calm life - note "Reporter"). Since the conflict began, thousands of Libyans have died, and many residents want Haftar's role in their country to end. This is also wanted in the PNS and in the mentioned allied countries, which are now looking for a replacement for the Marshal.
Egyptian opposition media reported that Egypt's President Al-Sisi refused a personal meeting with Khalifa Haftar. Then the field marshal was placed under house arrest in Egypt. Although other sources claim that the military leader went to Venezuela. On June 8, 2020, the Venezuelan opposition leader Juan Guaidó said that Haftar had flown to Caracas on a private plane the day before.
As an alternative to marshal, the president of the Libyan House of Representatives (parliament sitting in Tobruk), Akil Salih, representing Abidat, one of the greatest tribes in the east, comes to the fore. Serious disagreements have recently arisen between Salih and Haftar. On April 23, 2020, Salih proposed
political
8-point decision on the basis of the Suheirat Agreement, signed on December 17, 2015 under the auspices of the UN. But Haftar did not agree with him and organized demonstrations in Benghazi.
Some sources say that Russia already somehow planned to get rid of Haftar. It turned out that in July 2019, representatives of Moscow met with Saif al-Islam Gaddafi (the second son of Muammar Gaddafi) in Libya. Two Russian spies detained by the PNS are still being held in Tripoli. Then the Russian authorities, represented by Russian President Vladimir Putin, wanted to make Saif al-Islam Gaddafi an alternative to Haftar.
Anadolu clarifies that Muammar Gaddafi himself also once wanted to get rid of Khalifa Haftar. This happened in 1987, when the Libyan army, led by Colonel Haftar, suffered a heavy defeat during the invasion of Chad.