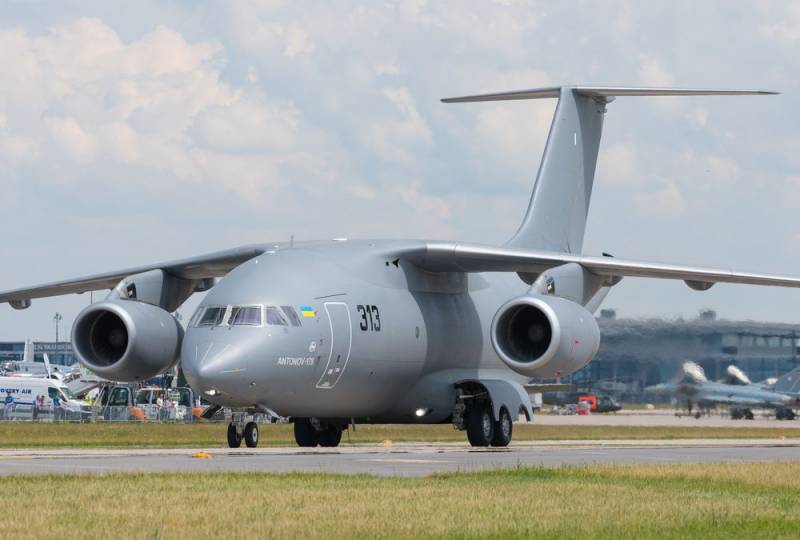 The state concern "Ukroboronprom" criticized the state enterprise "Antonov" during a closed meeting of the Verkhovna Rada committee on national security, defense and intelligence, writes the Ukrainian portal Defense Express.
It is noted that the state concern, uniting the defense industry complex of Ukraine, has accumulated more than twenty questions for Antonov. For example, Ukroboronprom is concerned about the refusal of the state-owned enterprise to buy Russian parts made for the American aircraft manufacturer Boeing.
Attention was drawn to the fact that for the purchase of parts, Ukroboronprom, which was allegedly fighting for "transparency of schemes," independently chose an intermediary, and Antonov defiantly refused, which upset the top management of the state concern. After that, representatives of Ukroboronprom, fighting against corruption only in words, ran to oversaw the parliament's profile committee.
However, apparently, only in words. This time, the concern independently chose a company that arranged the supply of Russian parts. She became Aviall Services Inc (after rebranding - Boeing Distribution)
- says Defense Express.
A specialized portal explained that the parts mentioned, sold by the gasket company at a 20% higher price, are necessary for the production of An-148, An-158 and An-178 aircraft. But the intermediary did not succeed in delivering.
However, the main question remains open: what does Ukraine want in the end - a powerful aircraft industry or another shopping and entertainment center at the airport
- asks Defense Express, suspecting Ukroboronprom of uncleanliness.
We remind you that Ukraine independently terminated the military-technical cooperation with Russia in 2014. Since then, senior Ukrainian officials have been repeatedly seen in obscure schemes with intermediaries.