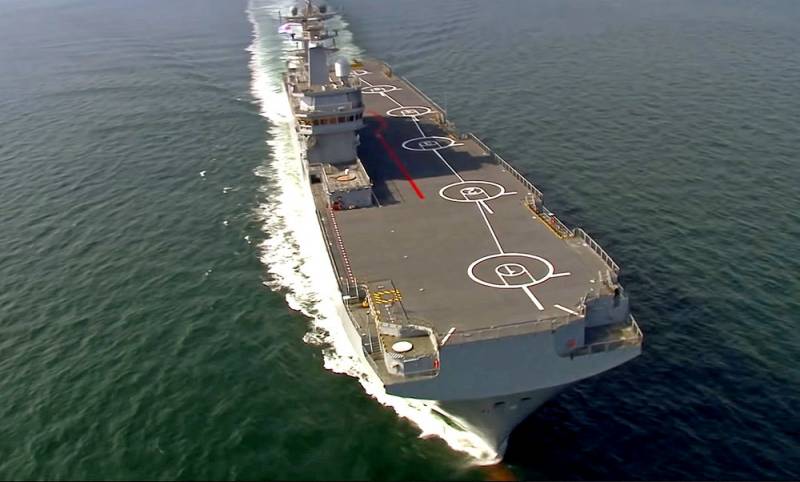 The military conflict in Libya seems to be gaining momentum and reaching a slightly different level. So, in addition to aviation and ground forces, the fleets of different countries come into play.
According to the Arab edition of Defense Arabic, off the Egyptian coast near the city of Mersa Matruh
runs
universal landing ship of the Mistral type, equipped with Apache and Ka-52 military helicopters. Moreover, on the deck of the UDC are based on the Mi-24 airborne assault landing plan unusual for him.
To the shores of Libya, Turkish ships are also heading. Among the military vessels of Turkey is a frigate, on board of which there are medium-range guided missiles RIM-66E-5, designed to destroy air targets. Along the Libyan coast, the ship of the Italian Navy is also constantly located.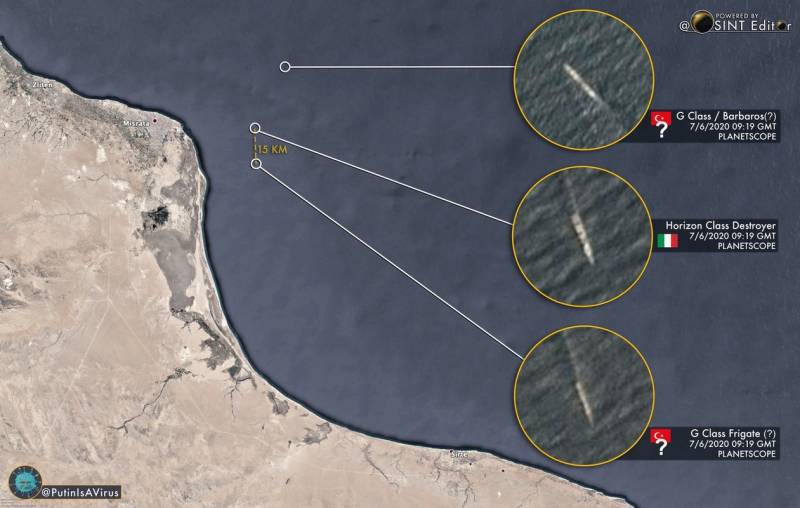 In addition to this, the Greek fleet initiated a blockade of arms supplies to Libya. As part of the measures for its implementation, the frigate Spetses discovered a merchant ship flying the flag of Tanzania. With air escort of the vessel, Greek military personnel contacted the Turkish frigates, and it was stated that the ship was under the protection of this country. This was reported by the Greek Military Portal resource.
Add to this the Sixth Fleet of the United States, which is already constantly located in the Mediterranean Sea, and not far from Libya. Ankara recently called on Washington to actively intervene in the Libyan conflict. Russian ships are also located in the water area, but so far only in its eastern part.
Meanwhile, the Egyptian authorities decided to purchase from Italy 6 frigates, as well as two squadrons of Eurofighter fighters and M-346 combat trainers. In addition, the deal includes a military satellite and 20 Falaj II OPV patrol boats.