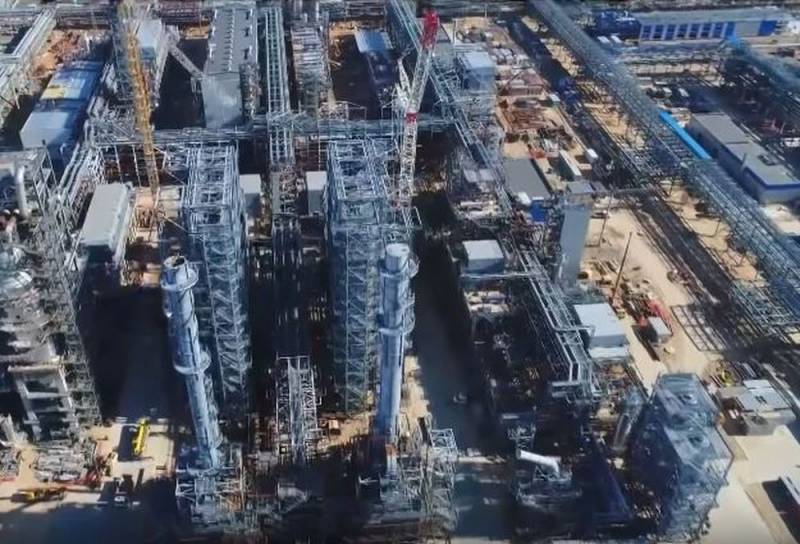 On June 11, 2020, the Belarusian Novopolotsk Refinery (Naftan OJSC) in the Vitebsk Region began to receive American oil delivered from Klaipeda (Lithuania) by rail. This was stated by spokesman for the Belarusian state concern Belneftekhim Alexander Tishchenko.
American oil has already begun to flow to Naftan (northern Belarus - ed.). At noon, oil began to be drained from the tanks of the train arriving in the morning.
- told Tishchenko
RIA News"
.
It is noted that the arrived train consists of 60 tanks, 17 of which contain the mentioned raw materials. It is clarified that at the same time, the delivery of Arab oil from Klaipeda, which Belarus bought from Saudi Arabia in March 2020, is coming to an end.
At the same time, Tishchenko explained that all purchased American oil will be transported to the specified refinery within the next decade, i.e. 10 days. He added that the company will use the purchased raw materials after the "control procedures".
We remind you that on June 6, 2020 the tanker
delivered
77 thousand tons of Bakken crude oil for Belarus from Lithuania to the USA. The delivery from Texas was supported by Getko (USA) and UNIMOT (Poland).
In addition, Belarus also bought oil from Norway, Azerbaijan, diversifying supplies so as not to depend on Russia. In April 2020, Minsk agreed with Warsaw to pump 100 thousand tons of oil from Polish territory to the Mozyr Oil Refinery in the Gomel Region (southern Belarus).
Despite this, Belarus increased purchases of Russian oil. According to the press secretary (adviser to the president of the company) PJSC Transneft Igor Demin, the Russian oil pipeline company increased oil supplies to Belarus through the Druzhba pipeline in May 2020 to 1,13 million tons, which is 10,8% more than for the same period in 2019 (1,02 million tons).