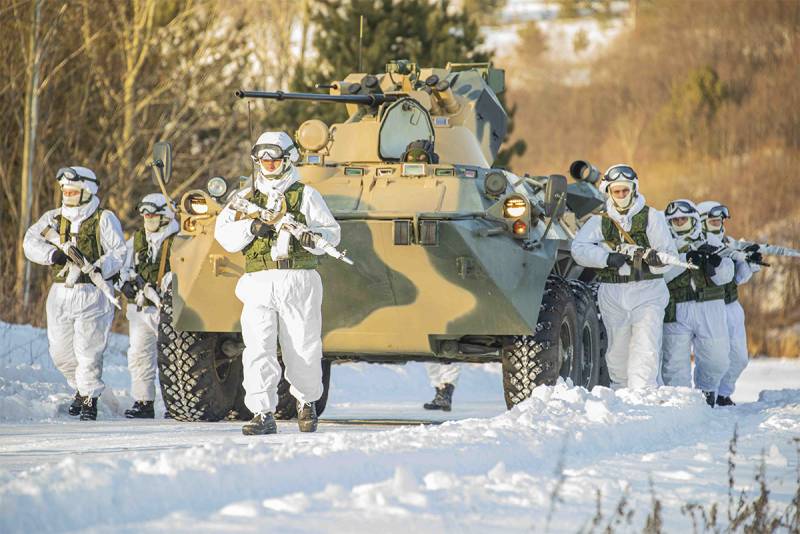 Greenland, the Faroe Islands and Denmark should agree on a common line regarding the role of China and Russia in the Arctic, relying as much as possible on the United States. About this writes the website of the Greenlandic public broadcaster Kalaallit Nunaata Radioa.
This is one of the main recommendations contained in the analytics commissioned by the Danish Ministry of Foreign Affairs at the Institute for International Studies (DIIS). Researchers from Nuuk (Greenland), the University of Copenhagen, and the Academy of Defense also contributed to the paper.
Researchers noted that Russia, as the largest country in the Arctic, continues to play a decisive role. However, relations between the West and the Russian Federation have been bad since 2014. This, in particular, has led the EU to exclude Moscow from several international negotiations. But a close dialogue with Russia is necessary to avoid chaos, says Major Steen Kiergard of the Defense Academy, who is a co-author of the analysis.
The participation of Russia, as noted in the text, is especially important in order to discuss what is happening in the military sphere, since the Russian Federation has deployed several bases in the Far North during this time.
Finally, the study recommends that Denmark work closely with the United States when it comes to the activities of Beijing or Moscow in the Arctic.
The Danes' comments on the article are given selectively, since most of them are devoted to issues of local self-government and the possible pros / cons of the declaration of independence by Greenland:
The island of Bornholm was occupied by the Soviet Union from 1945 to 1946. I don't think they liked it.

- recalled Peter von Staffeldt.
Of course, I hope that the Faroe Islands and we will become independent as soon as possible. Why is the Kingdom of Denmark so afraid of losing the last two colonies? A matter of prestige

- writes Jonathan OK Funch
We can become independent even tomorrow if we want. But we certainly do not dare to do this. I think you know the consequences, as well as the fact that independence will do more harm than good

- believes Kenneth Hansen.
Compare Faroe Islands and Greenland with the sunny island of Bornholm - means to strike below the belt

- notes Porto Qisuk.
We remain in the community [with Denmark] because the alternative would be much worse. The United States is a capitalist country that constantly seeks to squeeze profits out of everything. China and Russia are dictatorship states devastating everything around. Common to the three countries is that each of them has a significant population. We, in Scandinavia, have a kind of socialist model in which we pay taxes, on the other hand, receive a free education, as well as medical care. [...] I hope that Greenland, Iceland, the Faroe Islands, Denmark, Norway and Sweden will come out with a united voice against the superpowers - because they exploit the Arctic only because they have many mouths

- believes Bo Christensen.