From the first days of the birth of aviation, designers experimented with the design of aircraft. Most of them were unsuitable for use and today the appearance of aircraft for completely different purposes is approximately the same. But engineering and aircraft manufacturing do not stand still, and a new development is ripening in the domestic industry.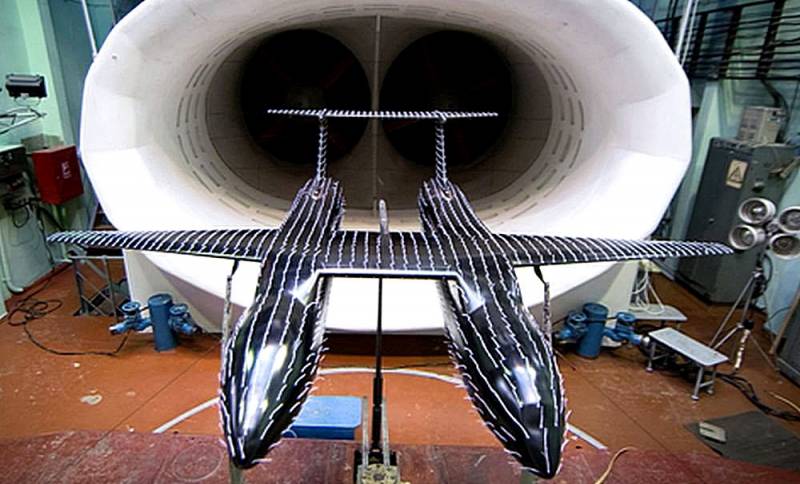 We are talking about the recently tested at the Moscow Central Aerohydrodynamic Institute. Zhukovsky model of an average transport two-fuselage aircraft. The purge tests were carried out in the takeoff and landing configuration, and their goal was to determine the aerodynamic qualities of an aircraft with various wing designs, in which the shield with a sawtooth trailing edge showed a significant decrease in the aerodynamic resistance of the model relative to the shield with a straight edge. In addition, an assessment was made of the effectiveness of elevators and directions.
The development and testing of a twin-body aircraft are part of the state program for the development of the domestic aviation industry. The project also plans to create a cargo aircraft with a carrying capacity of up to 40 tons, and the two-body structure, according to the developers, will seriously facilitate and speed up loading and unloading. The model being tested at the moment will become a platform for the air launch of missiles. The aircraft will allow launching small rockets into low Earth orbit.