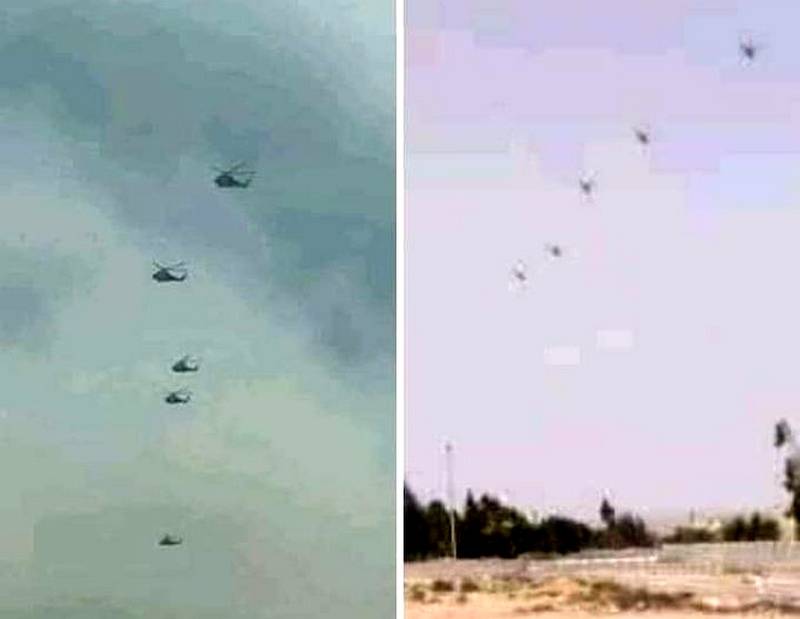 Arab media reported a group of Mi-24 attack helicopters supporting the Libyan National Army (LNA) troops led by Marshal Khalifa Haftar.
The ownership of helicopters is not yet clear. It is also unclear from which air base the combat vehicles took off, however, given
news
about the transfer of Egyptian Abrams tanks to the Libyan border, we can assume that the helicopters belong to the Air Force of this country.
In the past few days, Haftarovites, under pressure from the army of Saraj, have been forced to retreat from Tripoli, losing one fortified point after another. But in the battles for Sirte, the LNA managed to push back PNS troops 30 km from the city. According to eyewitnesses, "unidentified" aircraft took part in the battles - experts believe that it could be the MiG-29 and Su-24M, bought by the Arab Emirates for the Haftar troops. There is also an opinion that these were the "Mirage 2000" of the UAE,
based
at the air bases of Egypt.
Apparently, it is too early to talk about ending the military confrontation in Libya. The forces supporting the LNA have not yet used all their capabilities.
Ранее
стало известно
on the nomination of Abrams tanks from Egypt towards the Libyan border - it is possible that this country will enter the civil war in Libya, which will further aggravate the already troubled military
political
situation in this explosive region.