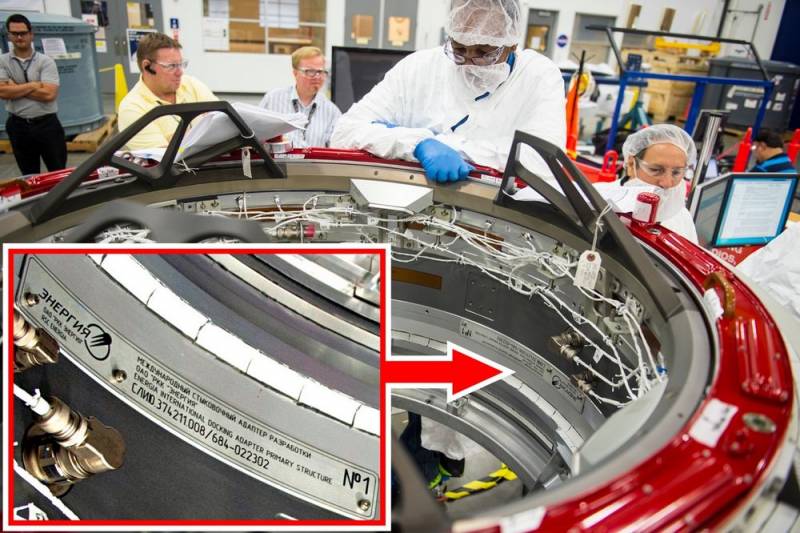 The American company SpaceX is actively using components from Russia in its reusable manned spacecraft Crew Dragon. There is nothing surprising in this, because many Russian components and assemblies are reliable, as they have been tested over years of operation and are therefore much better than their American counterparts.
For example, Crew Dragon docked to the ISS using the IDA adapter, which was made by the American corporation Boeing. At the same time, the photograph clearly shows that the main unit of the docking unit was manufactured in Russia by RSC Energia Corporation. This is evidenced by the inscriptions in Russian.
It should be noted that nobody has canceled international trade and cooperation between countries in space exploration. So it's not only Ilon Mask who buys Russian parts. Moreover, the Americans do not even hide their purchases, as they regularly praise Russian manufacturers, talented engineers and designers.
So, the American corporation Boeing
uses
Russian power converter in the Boeing CST-100 Starliner (Crew Space Transportation) reusable manned transport spacecraft (TPK) under development. This unit is supplied to the Americans by ZAO Orbita from Voronezh.
In addition, do not forget about the long-term purchases by the Americans of Russian RD-180 liquid rocket engines for Atlas V launch vehicles, which are produced by NPO Energomash im. Academician V.P. Glushko. "