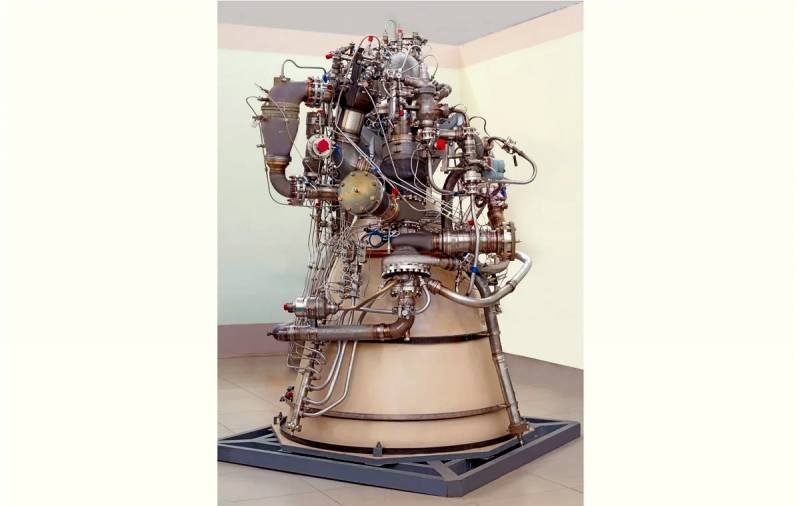 The creation of a prototype of the Russian rocket engine of the new generation RD-0177 was one step closer. A series of fire tests of a model gas generator for the future oxygen-methane unit was carried out at the Voronezh center for rocket propulsion, which was announced on the eve of the representatives of NPO Energomash.
Recall that the development of RD-0177 is carried out as part of the program "Creating a new generation of rocket engines and basic elements of mid-flight propulsion systems of promising launch vehicles." Work started in 2016. By 2019, all the design documentation was ready. In addition, separate units have already been assembled for a prototype unit and model tests of mixture formation and ignition processes have been carried out.
Recent tests have allowed specialists from NPO Energomash to study in detail the processes of mixture formation using different versions of the nozzle head. As a result, the engineers were able to determine the best gas generator design that will be used in the future engine.
At the moment, the company has already begun to develop a combustion chamber, after which, according to experts, it will be possible to begin manufacturing and assembling a prototype of the latest oxygen-methane engine.